Overnight Cinnamon Pecan Coffee Cake
The clock ticks, and Christmas is just around the corner, but there are still some moments available to make this Christmas a bit more magical, without spending a penny. I've shared these before, but a reminder never hurts this brain of mine.
It only takes a few minutes of intentionality to make some of these Christmas ideas and traditions a reality. Don't try to do it all,  but just pick just one new tradition to establish this year. Here are a few that you can start this week.
Reindeer Food – Create some magic with your children by making reindeer food. It will take five minutes, but your efforts will last a lifetime through their memories.
Christmas Cruising – Surprise the kids tonight! Right after they get tucked in bed, declare it's Christmas Cruising Time – Don't forget the hot chocolate to make this a special late night adventure.
Candy Cane Trail – Slow your Christmas morning down, cherish the time and make it extra special. Start the Candy Cane tradition this year. You will not regret it (and neither will your kids…no matter how big they are.)
Three of our favorites for Christmas morning are my Sausage Crescent Roll Recipe , Copy Cat Cracker Barrel Hash brown Casserole,
and of course, Cinnamon Rolls.
Need some last minute gift ideas, but you've already pushed the budget.
Give the gift of shared quality time together with this meaningful Conversation Starters Jar. Over 240 Conversation starters ready to print, package and give. It's our favorite family tradition.
Make these
DIY Gift ideas
in less than an hour for the ladies in your life – jewelry organizer and Cute Clip boards. They are so fun, practical and your recipients will LOVE them.
Can you find time to plate some cookies and go door to door Christmas Caroling in your neighborhood? It doesn't have to be Broadway, but just taking one hour out of your day to share some Christmas cheer with those who need some extra encouragement will brighten someone's day.
Honestly, do this the week after Christmas. Your neighbors will still love it.
Or how about sharing Christmas joy with those less fortunate? Share with those in need this year – unemployed friends, refugees in your area, or even make up Carepackages for the Homeless.
Bake and Decorate Christmas Goodies , but think ahead this year and buy them AFTER Christmas when these great baking kits are marked down 50% on Dec 26.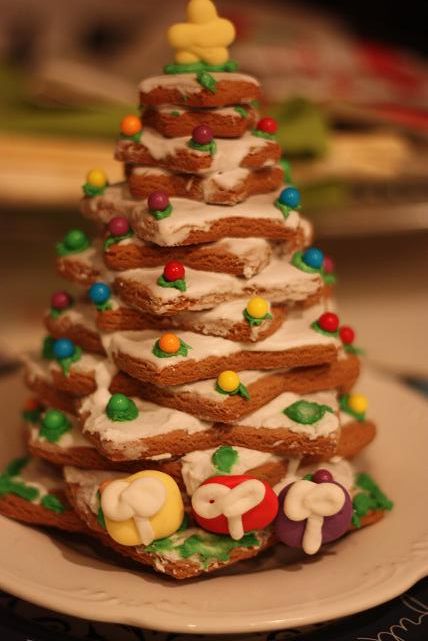 Think ahead for next year with The Elf on the Shelf tradition.
And if you are scrambling at the last minute for some Simple Holiday Recipes, there are a few that I shared here on the blog.
I shared this previously, but last minute ideas work for every year. 🙂