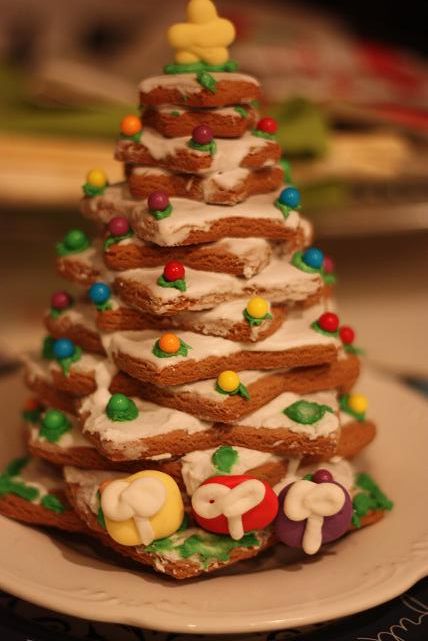 Gathered in the kitchen, aprons of old clenched tightly around my waist, I close my eyes while the delectable aroma of my freshly baked gingerbread cookies arouse sensations and memories of baking days gone past.
I'm so proud of this gorgeous Christmas Tree project.
Sigh…
Martha Stewart I am!
NOT!
Ladies – this is the picture of a scarred child; a child whose mother purchased a Wilton's Christmas Tree kit at 80% off during the after Christmas sales, and saved it…in their attic, for such a time as this.
This is a daughter who is not enjoying every single minute of decorating her Wilton's Christmas Tree to perfection.
And you know what? I am ok with that.
My worth  is not based on how beautifully my house is decorated, or how many cookies I bake this Christmas.
Which is a good thing because this is the extent of my holiday baking.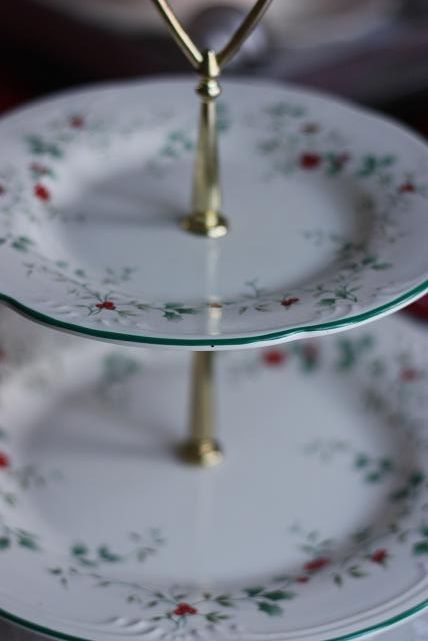 With our spontaneous trip to the football championship, I had to release many of my expectations for Christmas.
Embracing my husband's wise advice reminded me, " I can't be a slave to my traditions."  This allowed me to let go of any disappointment I was feeling and make the most of capturing the remaining moments.
So I did, with the Wilton baking kit.  (And no, they are not sponsoring this post. I was just fortunate enough to find one after Christmas and I will definitely be scouting them out on the 26th.) 🙂
Hosting our extended family on Christmas Eve will allow for some baking, but guess what? It's three days before Christmas, not a homemade cookie has been baked or decorated and everyone has survived.
So my Tasty Tuesday Tip for the week – Enjoy your last few days.
Christmas will come and go regardless of the details that are not completed. Don't let the pressure to preform to someone else's expectations (or quite possibly your own) rob you of the rich relationships forged during this holiday week. Simplify these last few days and embrace the family moments.
Those are the moments that your family will remember the most, not the decorated Christmas cookies (or lack thereof).
Tasty Tuesday Parade of Foods has become a weekly gathering place for the best recipes in blog land, and I'm thrilled that you've joined me. Please link directly to your recipe post and NOT your home URL, so we can find your recipe later in the month. Link directly back to Balancing Beauty and Bedlam so that everyone can join in on the fun.