It's official!
The field has been narrowed from 1400 teams to the final two!
The Pop Warner Superbowl Championship Division 1 game is being played today, and this lady is one nervous mama.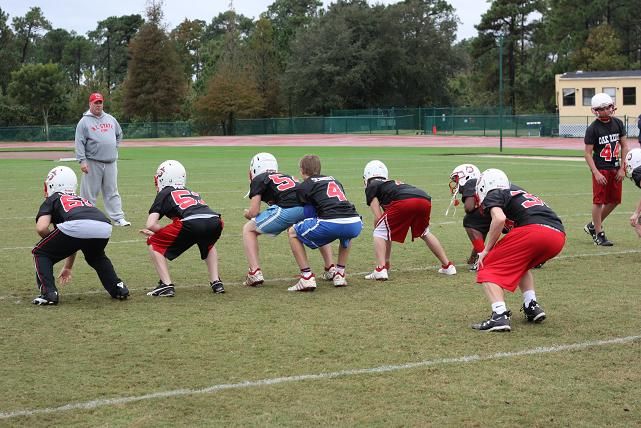 They've spent the week practicing, and battling through two games to get to the championship…
(sorry, but hubby has all game pics)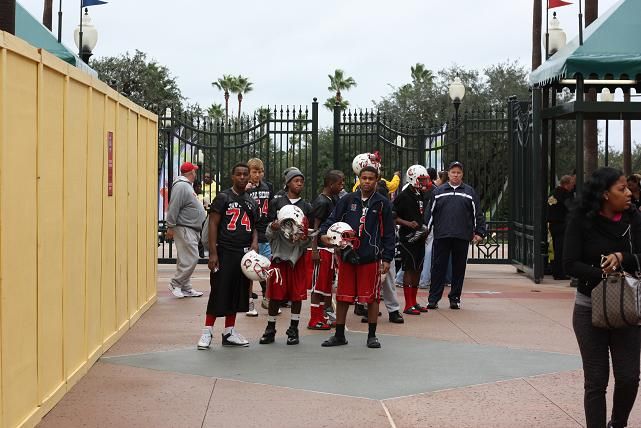 Waiting around a lot….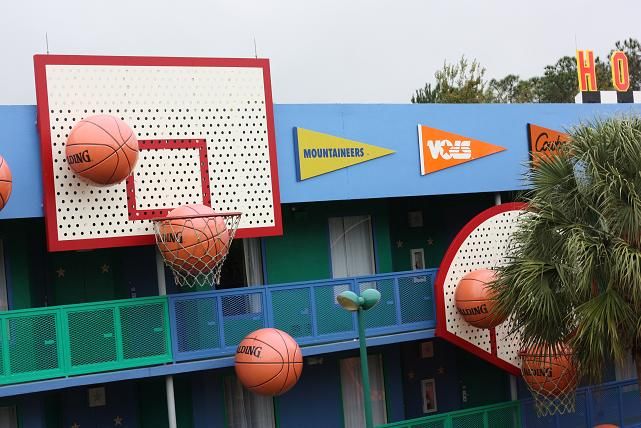 Looking out their hotel room of the Disney's All Star Resort…
(which you should never stay at for nine nights with hundreds of football players and cheerleaders…never…my husband is a saint for chaperoning, as we stayed off Disney property on the cheap. 🙂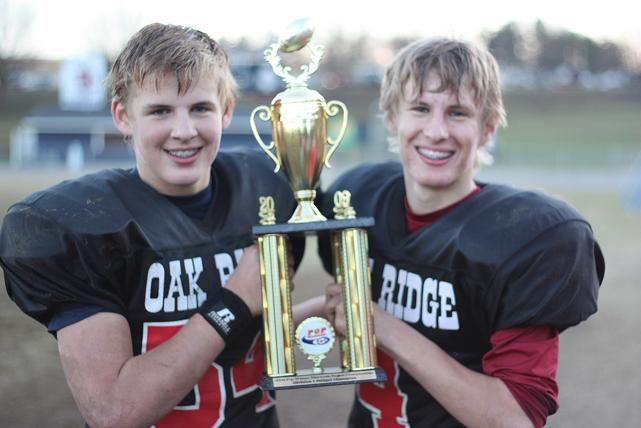 and now, our two oldest sons will battle for a game of a lifetime.
New championship uniforms have been fitted, compliments of Russel Athletic wear, ESPN interviews have been given (to our eldest son on the right), and now it's time to fight for what they have been working for all season.
Dreaming of a "W" in the Win column is every boys aspiration – a dream of winning the National Championship. Yet this mom is much more concerned with the choices made along the journey.
Character is not developed in the middle of a game. True character, or the lack of it, rears its head in the day to day.
And this is their day!
My precious sons, my prayer for you today is not a win. It's a prayer that you remember Who brought you here,Why you are playing this game and Who the True Glory goes to…Him!
I'm so proud of the character and leadership that's others have acknowledged in this journey, but now, it's time to make a difference, encourage your team, and let your light shine through a Win…or Loss. An undefeated season opens the door to easy humility and sportsmanship, but know that your opportunity for true character is right now…through the battle.
(If you have Espn 360, their game shows live at 2:30 and will also be replayed Christmas Day on Espn 1 or 2.  For those of you who live locally, JP Looney's in Oak Ridge is showing it on the big screen at 2:30. We just found out that our oldest, the QB/kicker (#4) will be mic'd for the game…ahh…yes, very nervous momma. Our second oldest, #54 is the offensive center, and defensive middle linebacker. )
Edited to add: Our team got pommelled on national TV, and the thought of sitting through a replay is well, painful. No excuses, the other team dominated, and our team didn't know what hit them. Unfortunately, by the end of the first quarter,  many of our guys gave up and our best game was left somewhere in NC. Still, it was an amazing opportunity. Our  two guys led the team to the end, kept their head high, and enjoyed the journey.