My menu plan has been sorely lacking lately. I have been focusing on playing around with various versions of Ten Minute Dinners, using the ground beef that I cooked in bulk, as well as creating recipes from my Crock Pot BBQ Chicken, which has led to many spontaneous meals.
Our family's busy life works best when I have a plan, and I know that at minimum a loosely working meal plan makes a big difference in conquering meal time mountain. So, I've committed to coming back to a plan. What that looks like is still being navigated in my own brain, but getting it down on paper is my first step. My goal is to have at least four weeks of recipes set and thought out ahead of time, so that I can rotate the meals as my schedule works.
Beginning with breakfast, my desire is to have some kind of a hot breakfast ready for our kids, but it's not always possible. With the huge amount of oatmeal that I bought it bulk, I will be getting back to making many more versions using this grain.
Banana Oatmeal Muffins and Baked Apple Oatmeal will give it a kick start.
With a busy fall season, my goal is to get a bulk baking done in the next week. Recipes I will include:
Easy Homemade Waffles (without butter). I'll triple the recipe and freeze some of these for quick breakfast items.
Zucchini Banana Bread (A great quick bread recipe that freezes nicely. I will be using some of the shredded zucchini that I have frozen in my freezer.)
Banana Nut Muffins (Again, hoping to freeze the extras. Since I will have the bananas out, I would just tweak the bread recipe to muffins.)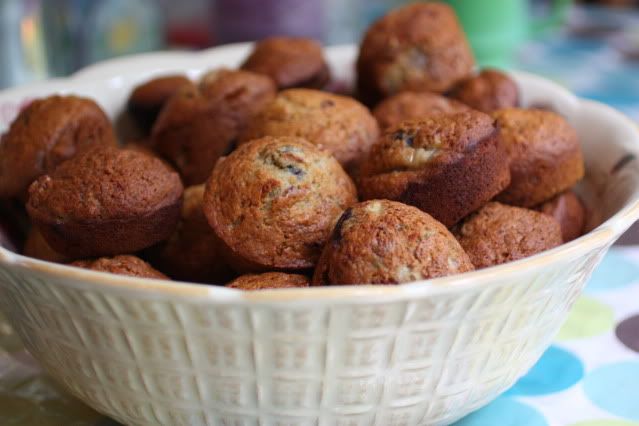 Dinner this week will kick off with Taco Casserole (and I am realizing now that this needs it's own recipe post. ;))
Apple Almond Salad with an unbelievable homemade dressings. Yes, one of the best salads you will ever try and everyone will ask for the recipe!
Our family's favorite
simple Sesame Chicken.
Chinese has become one of our weekly meals, it changes between Sesame Chicken and Orange Chicken.
And for the last few dinners, I will probably take out some of meal kits that I have already put together when I did some
Power Cooking.
Do you have your meal plan done this week?
Sharing at Org Junkie