Yesterday I shared my goals and desire for the month to "Save Money on Groceries by Eating from my Pantry."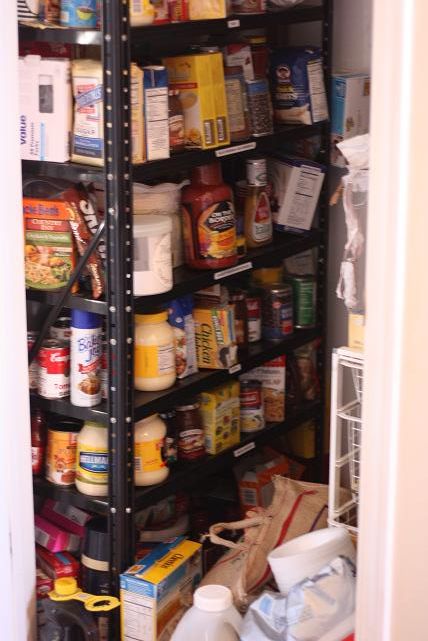 The first goal stated was to only spend $200 on groceries for our family of seven (with teen boys). When I mentioned the challenge to my husband, he was all over it, but emphatically said, "$200, seriously? That's not even a challenge. Let's go for $100." GULP!
So here it is, ladies. Let's see if our family can do this. It sure will mean needing some great recipe ideas from you all every Tuesday. I am going to be digging deep into the archives and being diligent with my meal planning – something I have definitely let fall off the wagon as well as spending a lot of time training the children on some specific meal making (Goal #3).
Now off to inventory my regular freezer and deep freeze, as well as my two pantries. (This is NOT my favorite part. In face, this is torture, but well worth it in the long run.) 🙂
What about you? Do you have a big goal for January? Something with which I  can cheer you on?
Do you care to join me in injecting new rejuvenation for Meal Planning and Kitchen Creativity in January? Start where you are and go from there. It's all about the baby steps of organization.
I can't wait to hear, and I can't believe this is the last Tasty Tuesday of 2009. We'll meet up here again in 2010. WOWZA!