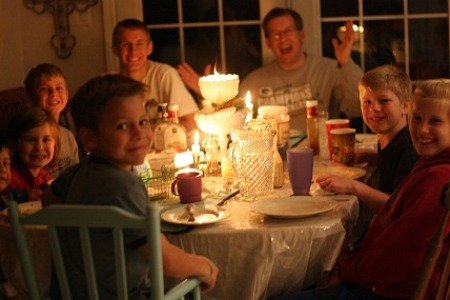 Last night, my twelve year old daughter made noodles for dinner as the entire family raced in five different directions. Fall sports season has kicked off, and two of our teen sons stood over the pot shoveling food faster than any backhoe I've seen at work. Was there the possibility that if they took the time to grab a plate, the remaining noodles might go AWOL?
I'll never know. I was "preoccupied."
The heightened irony of this dizzy-busy scene was that I was knee deep in preparations for an upcoming women's workshop. The topic on which I am sharing? The importance of family meal time.
Gathering together around a shared family meal is an intentional measure that our family prioritizes, and yet somehow over the last month, that hour has gotten away.
With that lost hour, our family has lost more than feeding our bellies, we've lost an hour of feeding our souls. We've lost a sense of our family identity.
When we gather together as a family over a shared meal, it's a time of being deliberate with our moments. By unplugging and insisting on a technology free time together, we come ready to share life as a family.

We turn off the lights, and eat by candlelight… nearly every dinner. Yes, even if it's frozen pizza or Mac and Cheese, we let those candles flicker. It sets a tone at the table that soothes, calms, and relaxes our soul. We answer our "family dinner questions," share our high's and lows, discuss world view issues, but more importantly, we're together as a family unit. Trust me, with five children (three teens, a middle schooler and elementary age child), "together" is something we have to battle for, yes, it's a  fight with schedules to make that time intentional.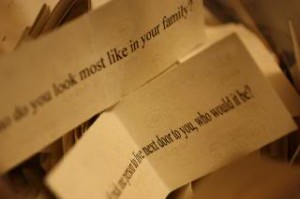 The culture continually pulls our children away from us, and the family's lack of gathering for meals is just another one of Satan's victims in his long list of cultural decay.

The Journal of American Medical Association conducted a study a few years ago that suggested that parental connectedness was the single biggest factor in protecting adolescents from such risks as failing in school, drug and alcohol abuse, as well as teenage pregnancy.

Do you know what else this study suggested? Mealtime is the primary avenue to connect!
As fall schedules ramp up, and the lazy days of summer leave, I ask you to join me in fighting for your family meal time. That may mean making some serious adjustments. For us, it means eating some quick snacks on the run to tie us over until a late night, after sports, dinner. When our children were young, and my husband worked long hours, it meant rearranging our sleeping schedule to fight for our family time. We ate dinner at a late hour, even with toddlers, yet it was amazing how they quickly adjusted to sleeping in later as well.
It's not easy, and it may not always be feasible, but if you've gotten away from this high priority, let's challenge ourselves to bring back that time.
Remember, it's not about having a five course meal, it's about sharing life together.
We want to create a legacy of shared family moments around meals. Simple moments transformed into something magical. Memories cultivated through a tradition of intentional living. I want our children to remember…to remember breaking bread together, yet, if I continue on with the schedule of late, they'll only remember breaking off a piece of bread and throwing it in the toaster by themselves.
So I am thankful that the Lord reminded me of my mission. As I prepared for my conference this week, he reminded me of how passionate I am about bringing families back to the dinner table…starting with my own.
Won't you join me? Let's fight for it together!!