If you're new to my Frugal Fashionista posts, go back to the beginning of the series and see my challenge to dress for less..second hand.
Every outfit that I put together never exceeds $15 (including accessories and footwear).
Looking at the pieces below, I'm maxing out this post at a total cost of $7 (I know, I know…you never find deals like that ;)) .
Showing you the possibilities that are out there for fun, festive holiday attire may encourage you to finally throw away that stenciled Christmas tree sweatshirt that Grandma gave you back in the 90's.  Yes, I admit, I had a growing wardrobe of outdated Christmas clothes that I just couldn't part with since I thought…"well, they're festive."
I GOT RID OF THEM!! Yes, I did and now I am free to dress without the small voice in my head whispering that I must wear it so I don't hurt momma's feelings.
I started looking ahead for winter and holiday attire that I could wear more than just three weeks out of the year, and this is just a sampling of what I found over the last few months. (Or what I actually remembered to photograph:) )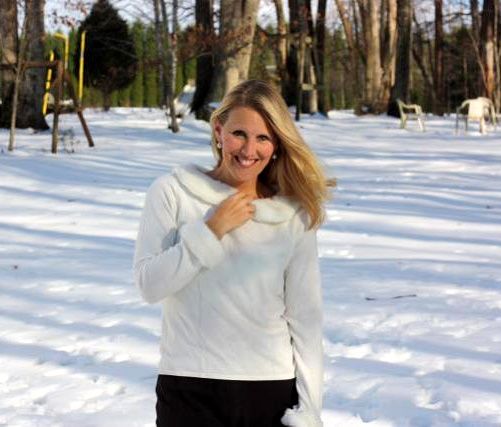 My white "Winterwonderland" sweater with removable fur collar and sleeves (although I will not be removing them ).
$3 Goodwill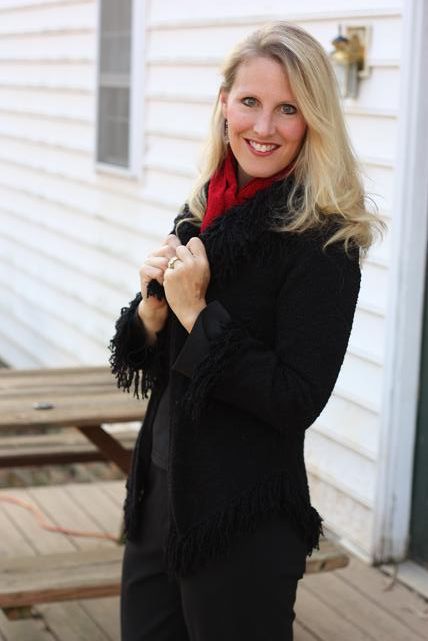 Remember how I said to look for items with unique details…fun collar, sleeves etc? Well, this $2 yard sale black sweater is perfect to dress up or down. It's hard to see the sleeves, but they are SO fun. Wearing it with the $1 red scarf, it's casual, but paired with this fancier necklace, it's perfect for any dressy affair.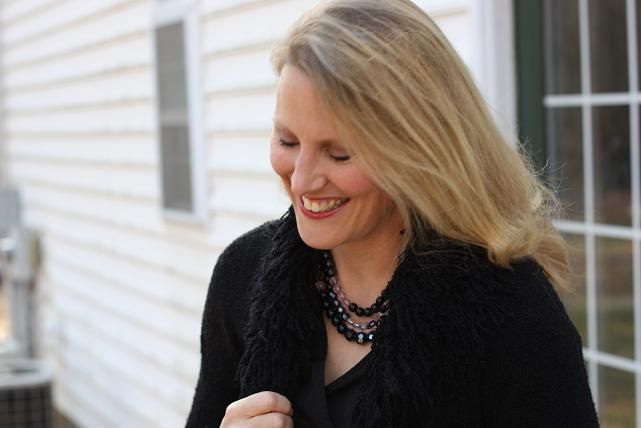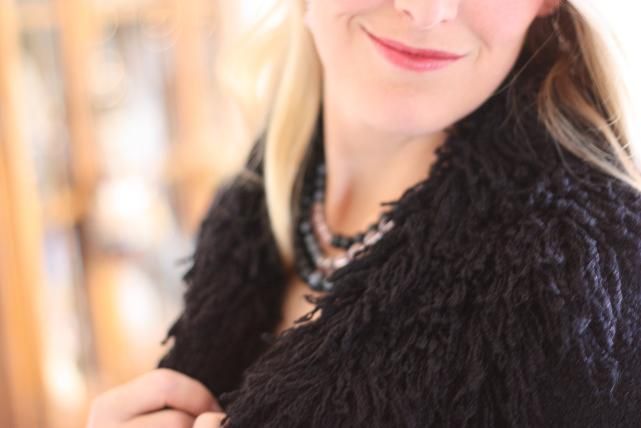 I have  lived in this $1 yard sale red sweater for the last two weeks. Worn with jeans, skirts, or black pants, it's been my versatile "Go To" sweater when I need to dress a little warmer. That is not a red furry collar, it's a fun hood and I love it.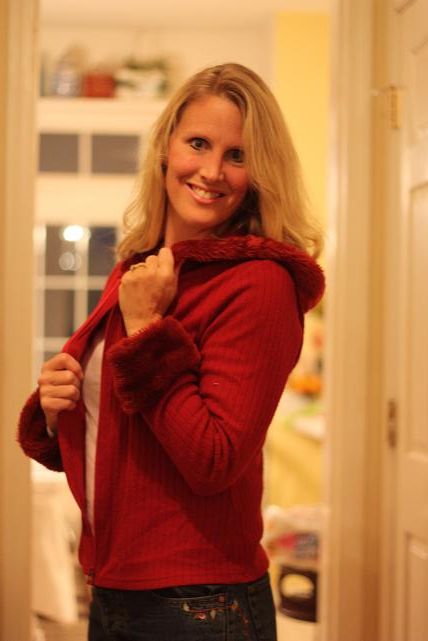 Ok, below is what I whipped together yesterday in my moment of "daring to be different." This is actually a little red dress that I picked up at a yard sale, but I didn't try on until I got home.
HELLO? I will never show off that much of my legs, so I turned it into a shirt, got daring with a funky leather belt and added one of my every increasing wardrobe of scarves.
If I was trying to make this the best possible outfit, I definitely would have worn my high black leather boots. The short ones just don't cut it, but I was going for the practical, "walking through the snow", going to vocal team practice, real life outfit and these were the boots that made that happen.
(Please just laugh at the first two pictures. I'm initiating another photographer son and when I went to load the pics, I realized that these were the only pics he took of the boots. I look mad in the pictures. Yes, I will check them before midnight next time. 🙂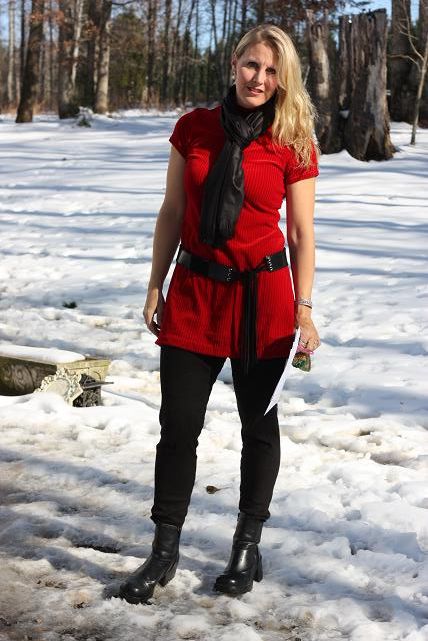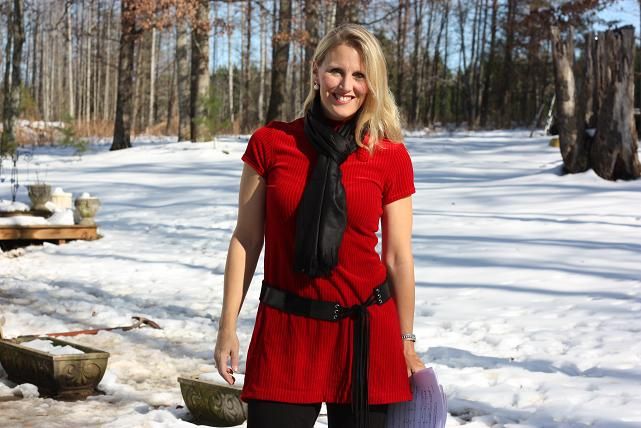 I can't state it enough. Look for clothing pieces that have just a small, unique twist and that becomes a statement piece. The sleeves and fringe made it just that.
When the woman told me that she bought this for the sympony last year and only wore it once, I was sold.
Don' t tell her, but I would have paid $5 for this designer sweater and she only quoted me $1.
YES, ONE TEENY DOLLAR. That's better than the Value Menu at Wendy's.  It's hard to see the detail on this sweater, but it's definitely one of my holiday attire "scores". Wearing this with a long, velvet skirt from GoodWill made it an amazing designer, holiday outfit for only $5.
As you sort through your extra clothes and make your donation pile, weed through your dated holiday clothes and get rid of them. Begin the hunt for fun, festive holiday outfits that will leave you looking like a million bucks, yet spare your pocket book from taking a hit.