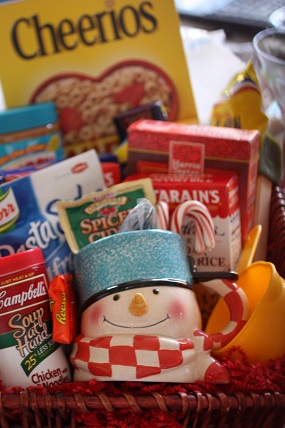 It's December 26th, one of my favorite store shopping days of the year and yet I sit all cozy up in bed completely snowed in on our gravel road. Beauty gallivanted down on Christmas Day in the form of eight inches of NC snow making it nearly impossible for us to get our car down the drive, but hopefully, I will be trekking out by tomorrow.
Most of my Christmas budget for 2011 begins today. Prices are slashed and I take advantage of stocking up on household items, stocking stuffers, holiday paper goods and more.
I'm sharing at (in)courage today, not just the ways I save on our financial budget, but how I strategically use this time of year to teach myself and our children to open their eyes to those around them.I'm sharing easy tips to take advantage of  the After Christmas sales so you can stock up now and give generously year round.
Please see what our family has been up to this last week and join me at (in)courage for the rest of the story.
****************************************************************
P.S. Are you sick of my love of Dayspring sales yet? Many have emailed me, and shared how much you enjoyed your products, so I wanted to let you know about their AFter Christmas Clearance sale with prices upto 75% off. I won't share how I am moaning the fact that the Nativity Trio Candle Holders that I got when they were over $20 are now only $8 with the sale. Nope, I 'll just say go snag some gifts for next year at these sales prices.


If you send Christmas cards, there are boxes of cards priced as low as $1.59, making them only $1.27 per box after the 20% off coupon code. (Maybe if I start addressing them in January, I'll be done and will send them in 2011. 🙂
Just for Balancing Beauty and Bedlam readers, Dayspring has created a special 20% off coupon code in addition to the clearanced and sale items. Last time, items sold out quickly. Hopefully, people are still snuggled up in bed for this sale. 🙂