During my senior year at Taylor University, I had the privilege of being a P.A. (R.A. to most of you) for about fifty people. Ten of those students were the guys from the basketball team, and I enjoyed baking treats for them during their season. The problem? I didn't have access to an oven, but I sure did know how to whip up Rice Krispie Treats in a microwave.
Many years later, it's still one of my very favorite treats (especially chocolate peanut butter rice krispie treats). I'm passing on the tradition by showing my children how to whip up these delicacies in minutes by using our microwave and cereal coupons, of course. 🙂
Believe it or not, the fat gram content is quite low. When I want a treat without much  fat, I will make the traditional Rice Krispie recipe using just a little bit of butter and decrease the amount of marshmallows. They are a drier consistency, but it helps my sweet tooth without all the fat grams.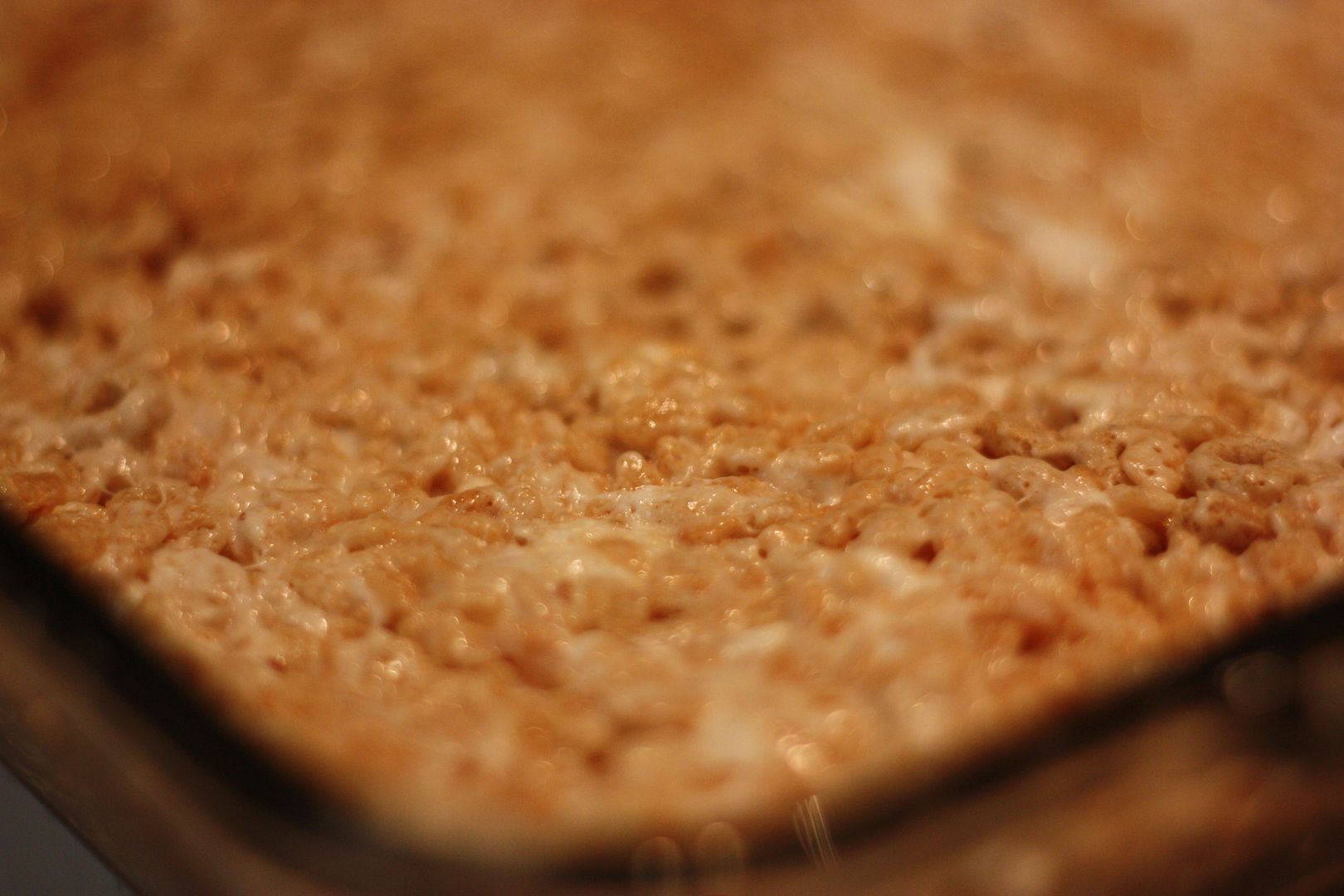 Rice Krispie Treats

Ingredients:

3 tablespoons  butter or margarine
1 package (10 oz., about 40)  regular marshmallows
– OR –
4 cups  miniature marshmallows
6 cups  Rice Krispies®

Directions:

In large saucepan melt butter over low heat. Add marshmallows and stir until completely melted. Remove from heat.
Add Rice Krispies cereal. Stir until well coated.
Using buttered spatula or wax paper evenly press mixture into 13 x 9 x 2-inch pan coated with cooking spray. Cool. Cut into 2-inch squares. Best if served the same day.

MICROWAVE DIRECTIONS:
In microwave-safe bowl heat butter and marshmallows on HIGH for 3 minutes, stirring after 2 minutes. Stir until smooth. Follow steps 2 and 3 above.

Chocolate Peanut Butter Rice Krispie Treats

When I want the "to die for" variety, I add a big scoop of peanut butter and/or chocolate chips into the marshmallow mixture, and follow the same directions above. If we're really splurging, I add a layer of melted chocolate on top.
I have really sophisticated tastes, I tell you. I will pass on any cheesecake, torte or cake for my peanut butter/chocolate Rice Krispie Treats.
Yes, I will.
And if you're wondering how to use up a slightly stale box of Cheerios that you find at the back of your pantry…oh yes, this works just wonderfully. They never even knew. 🙂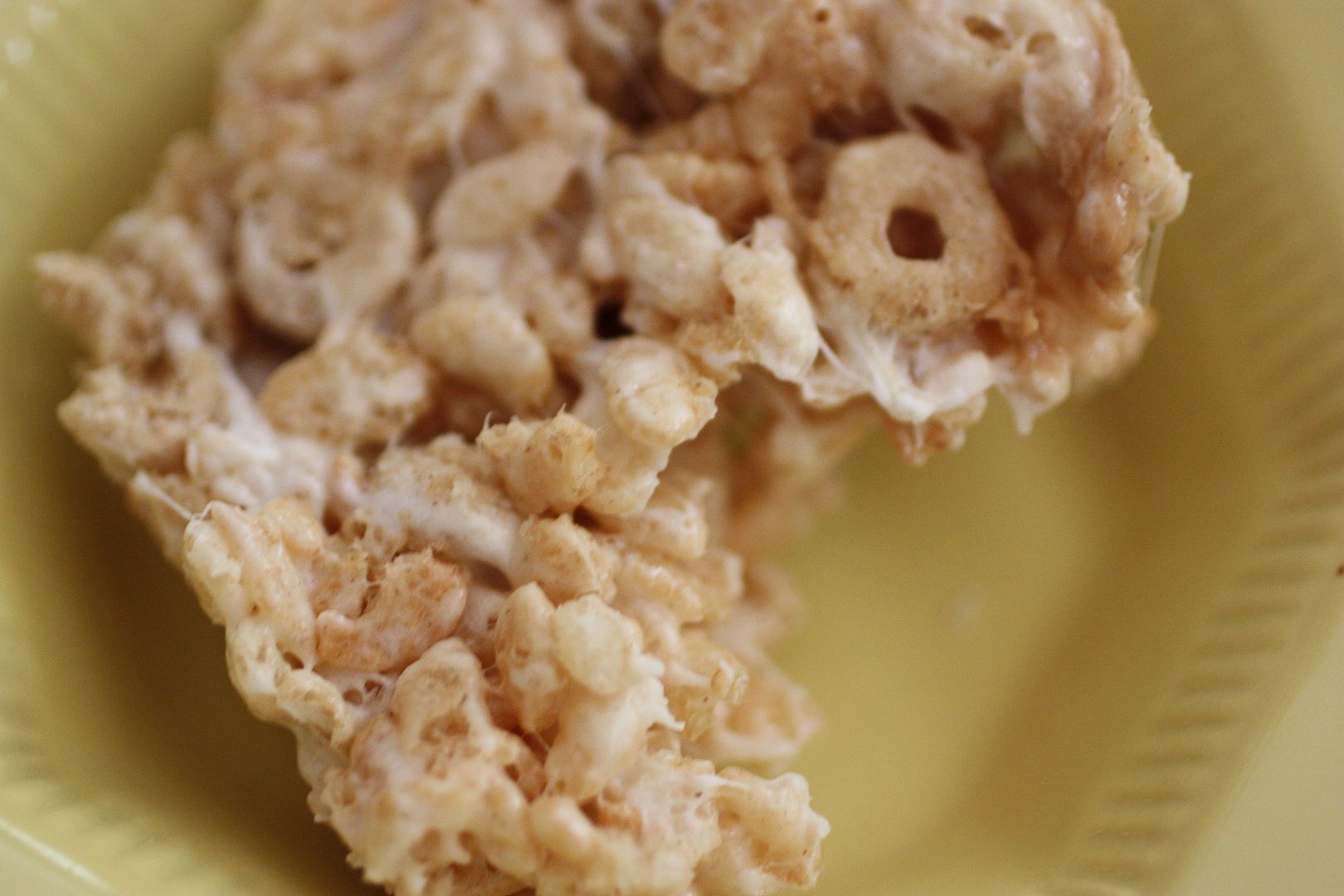 So what about you? Did you have a favorite dessert that you used to make in high school or college? Have your graduated to "adult" desserts, or is that still one of your favorites?