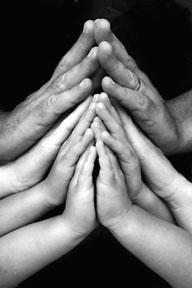 Part of my role in being an intentional family is sharing my passion with others.
Sometimes that line is blurred when I sit back and think, "with a week like I have had, how in the world can I share anything with anyone?"
And then I remember, it's not about me….it's all about Him, and the work that He continues to reveal amidst the good, bad and ugly of my balanced (or unbalanced life).
I would appreciate your prayers, and honestly, any comments/questions you have in regards to "Building a Vision for Intentionality with your Family."
My theme is on How to Leave a Lasting Legacy,
focusing on creative ways to build that into one's family tapestry.
Since I speak on this often, I am always looking for personal stories, or fresh ideas to share.
This speaking engagement in a bit more focused, since my audience will be all Children Ministry Pastors and/or Professional Preschool Directors.
It's their state wide convention, so I guess I will take my "bedlam" hat off and actually pretend that I know what I am talking about.
They don't need to know I play a dumb blond on my blog. 🙂
Looking forward to doing a follow up here…someday. 🙂
If you are looking for some once a month tradition ideas, and activities, check out my website for our annual sale on Lessons for Little Ones, and Live, Laugh, Love Club packets.
Until Jan. 31 are they 50% off, and this happens only once a year.
They are such a fabulous jumping off point for building strong family ties.
We all have the best of intentions, but these help you make the intentions reality.
Why save all your special family moments for Christmas?
Start incorporating them year round…it's so worth it!