We have been snowed in for the last two days and it has been a slice of heaven. (Almost as amazing as the multiple slices of Homemade Cinnabons I ate while doing my bulk baking.)
The rat race of life had taken over and having some much needed down time was delightful. Saturday, I spent all day in my new, little apron feeling very domestic diva-ish, especially since I was giving my new Frigidaire range a whirl…OH MY GOODNESS!
I thought an oven was an oven. Did you know they make ranges where you can choose convection oven or regular? Obviously, I didn't until I started doing a happy dance in my kitchen as I read my  manual. Or maybe it was just clapping my hands and squealing ( and I am not a squealer at all.) I was able to cut my baking time by 10 minutes, and in my busy schedule – that feature ROCKS! Seriously, I am in LOVE, and when your oven is used daily, like in our home, I can't tell you how much that convection feature is worth, yes, any upgrade that you can afford.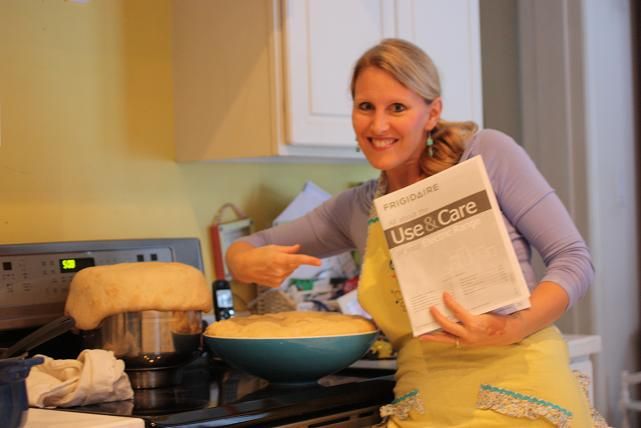 Anyhow, look at all that dough rising…
Here's what I got done on Saturday during my OAMC in a day 🙂 :
70 "to die for" homemade Cinnabon (like) rolls
six loaves of Whole Wheat Bread (I tried a new recipe and it was THEE BOMB)
six pounds of ground beef seasoned and bagged
two large homemade pizza (one was a taco pizza using taco seasoned ground beef, one was using the left over chicken from our pantry challenge)
monstrous size Mexican bake (noodles, taco meat, sour cream, cottage cheese, black beans, lots of cheese, salsa, tomato sauce, crushed tortilla chips…YUM
My goal was to get more dinners made for the freezer, but I couldn't get past eating the rolls.
I am working on a full blown recipe index on here, so I will be posting the new recipes separately in order to categorize them…be looking for the Cinnamon roll recipe. Seriously, it's unbelievable.
MY REQUEST
***Last week a reader asked if I would post some of the recipes that I have tried and loved from my Tasty Tuesday readers. That has been something I have been desiring to do, but I would like to open it up to you all. Once a month, I would love to feature recipes that you have tried specifically from links on Tasty Tuesday. I will link to you and to the recipe post that you enjoyed and share any changes that you made.
Please email your description with Tasty Tuesday Favorites in the subject. That way I can be assured I don't miss it in my Spam box. I will collect them and post 2-3 each month.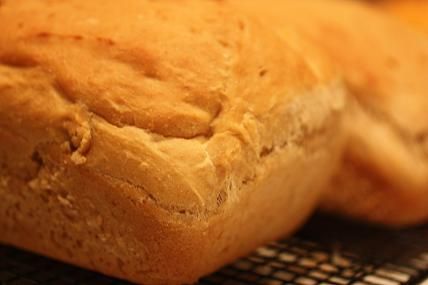 One of my many bedlam moments this week?
Hint to new oven owners…read the manual before you have mixed up ten pounds of dough. 🙂 Do you think I should have at least looked at it before the dough started rising over the top…and then some? (That open spot is just waiting for my new microwave. It's sitting in the middle of the family room floor while my daughter plays in the box/fort. We have to move that silly plug that's in the way, but no one can get down our driveway :).)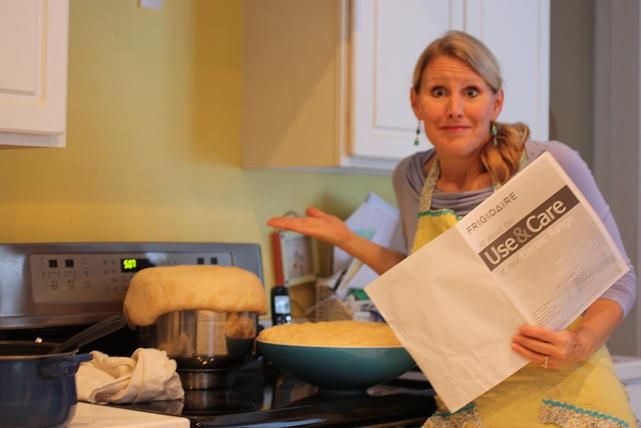 I leave for Blissdom tomorrow. If you are coming, please come up to me and introduce yourself so I can give you a big hug. I would LOVE to meet some of you, but know that I will not recognize anyone and that makes me way too nervous.
"I wrote this review while participating in a Test Drive Campaign by Mom Central on behalf of

Frigidaire

and received a

Frigidaire

Refrigerator, Range/Microwave, Washer/Dryer set, and a Dishwasher to facilitate my review."