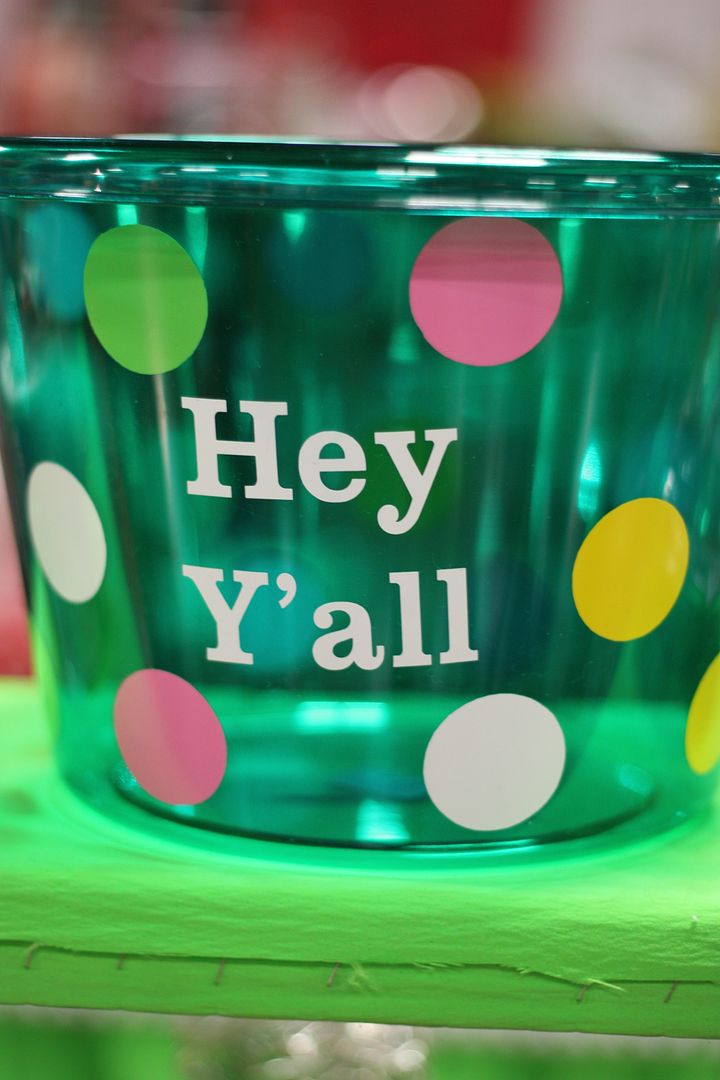 The weekend leading up to my trip to Ecuador, I was working furiously manning my Homemade Gourmet booth. Serving samples, sharing cooking tips for making "4 Meals in 4 Minutes" and encouraging people with unique family traditions for twelve hours a day left me wiped out. My weekend would not have worked with out the extra help from my family. They were amazing helpers and stepped up SO MUCH! My daughter was the main sample maker and server. Who wouldn't buy from someone who shared, " I made those just for you this morning." 🙂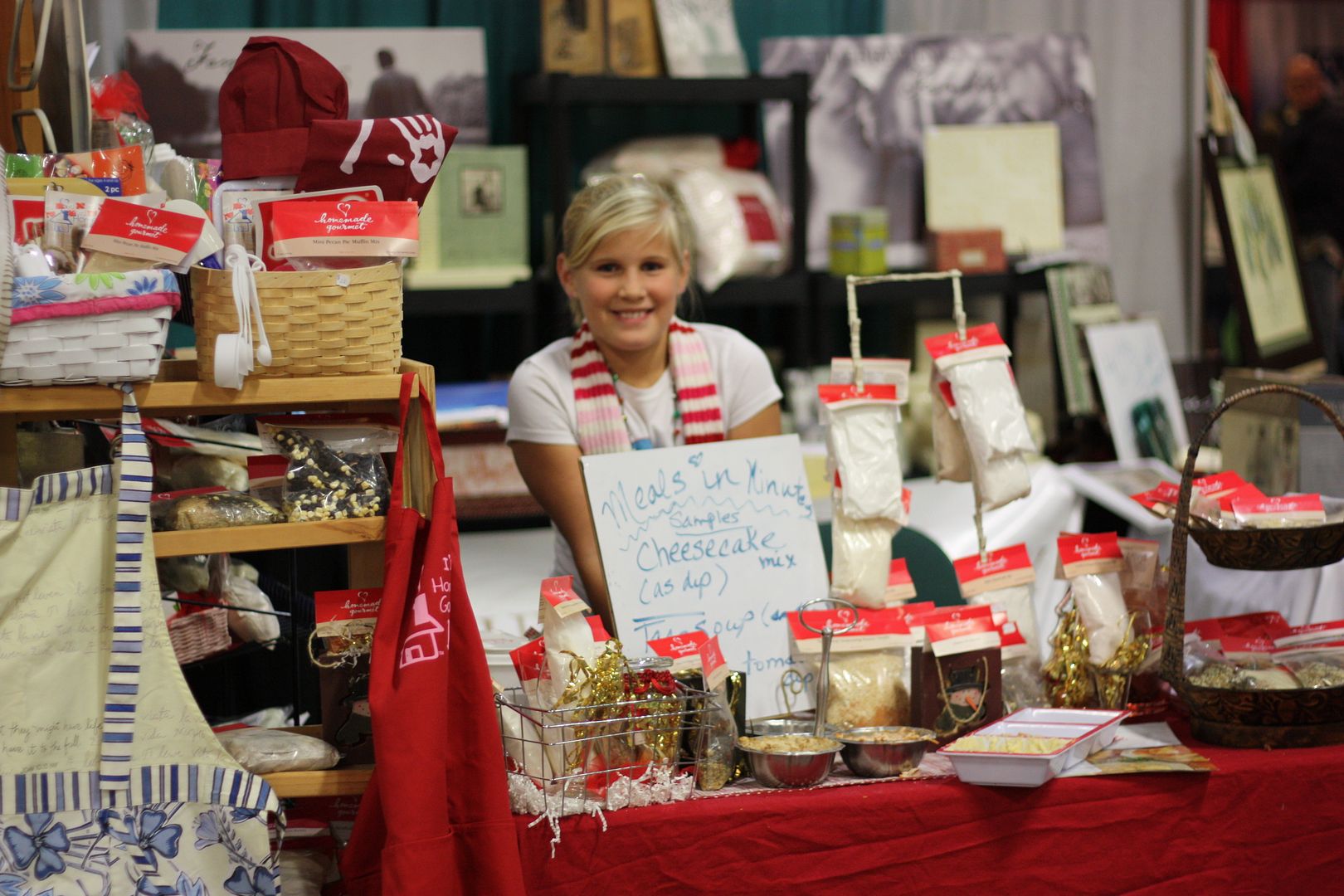 Knowing that many booths around me were calling my name, I finally got away for a few minutes and captured some inspiration to get me into the holiday mood. Yes, there were plenty of ways to be inspired for the holiday festivities, and this was from only 1/10 of the aisles.
These Domestic Diva aprons are right up my alley. I will learn to sew them some day.

One of the neat things about this holiday market is seeing the entrepreneurial spirit at work. My first year in business I had a booth close to the following two ladies. One decided to start her own candy business by making candy lollipops. Four years later, her business is booming.

This young mom began by sewing and embroidering cute accessories. Now, she has expanded her booth and had her machine on site to personalize gifts. The front of this "fairy shirt" had the personalized name, while the back sported the wings. Precious!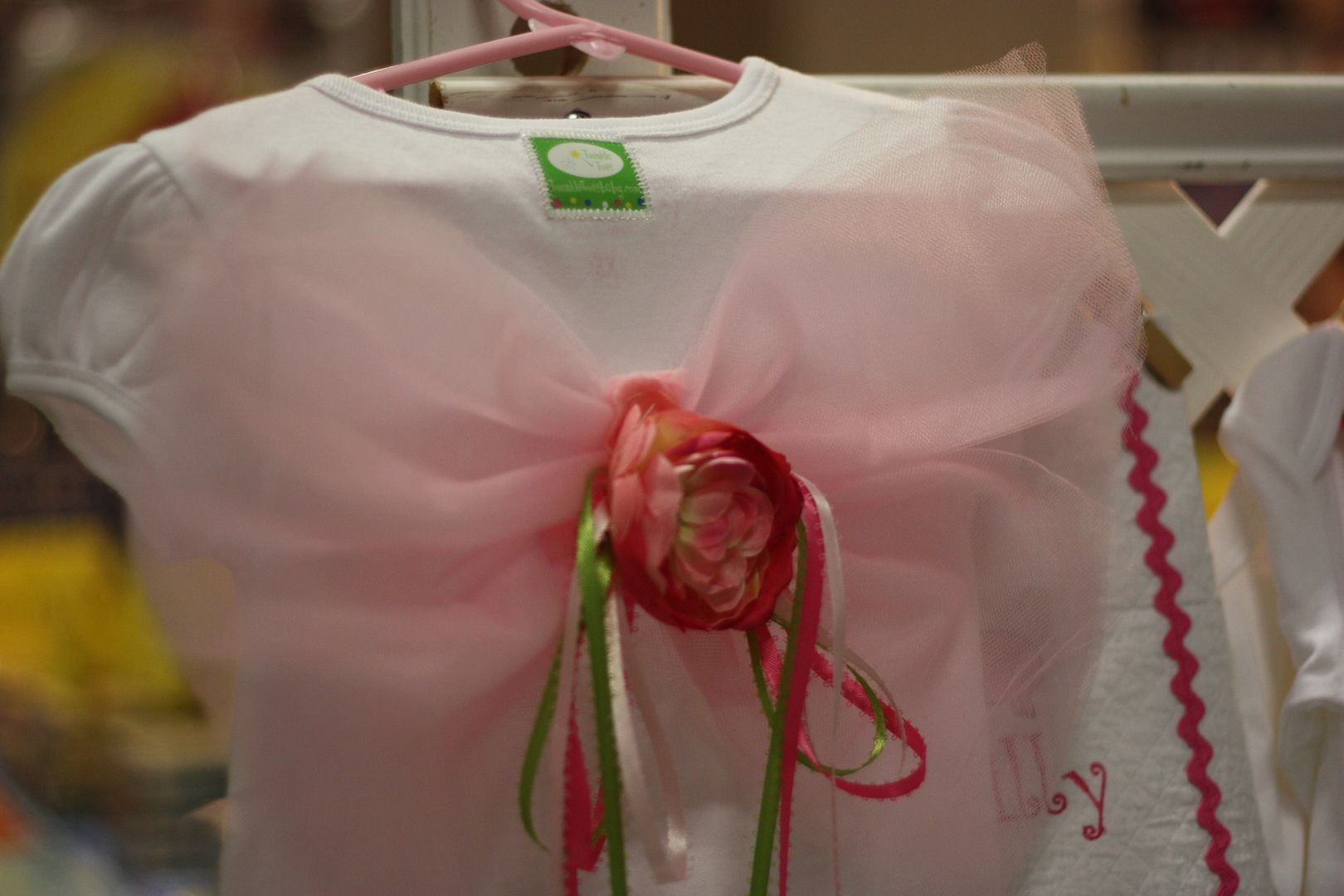 I love to find Do it Yourself ideas and this candle yielded perfect inspiration. I find glass bowls like this at thrift stores all the time. Float some ornaments, add the candle beads (found at craft stores) and you have a beautifully unique gift.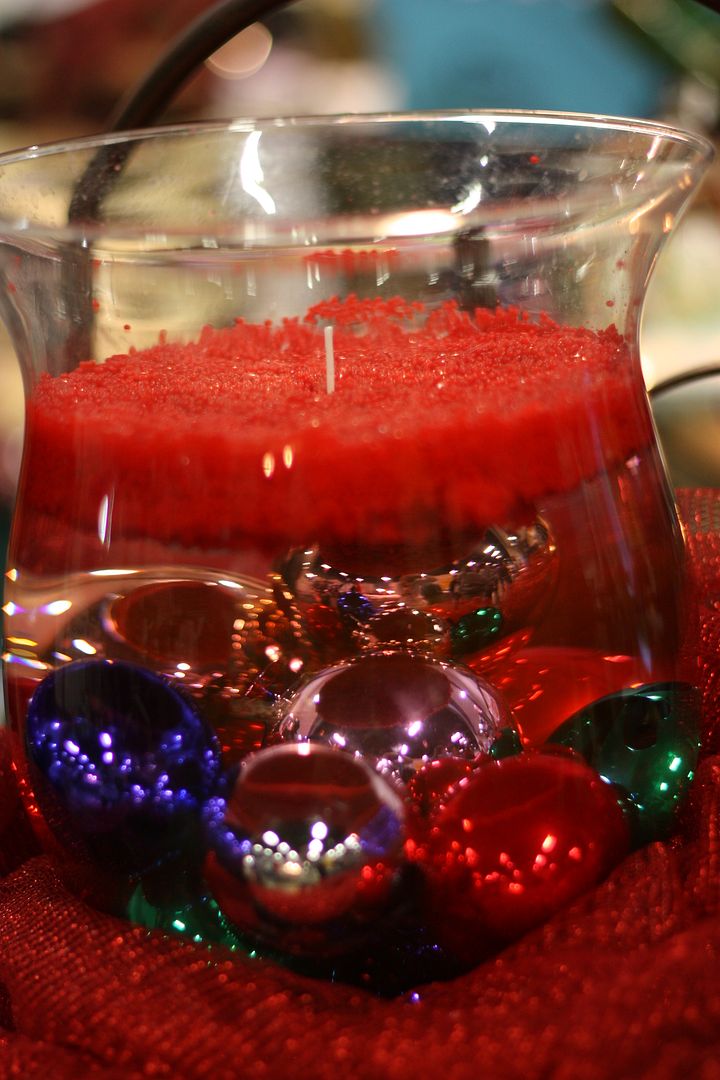 I am fairly traditional with my Christmas decorating, but it sure would be fun to mix it up a bit. If I had a sun room, I would do something like this in a heart beat.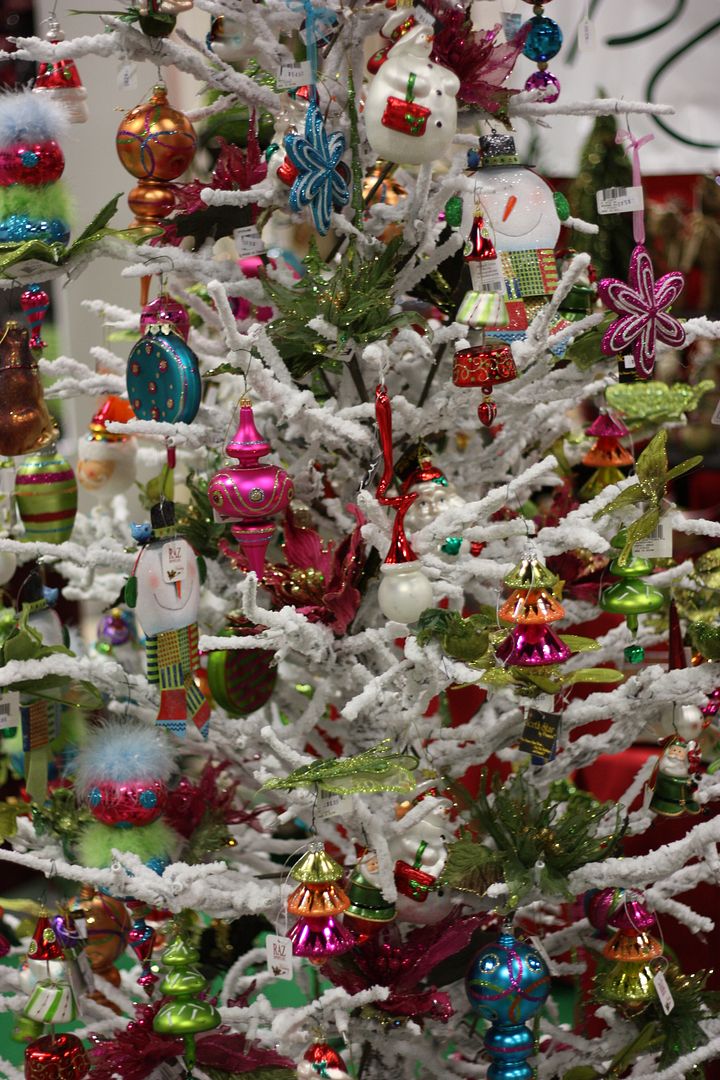 Do NOT throw your pineapples away! Isn't this such a beautiful candle holder idea?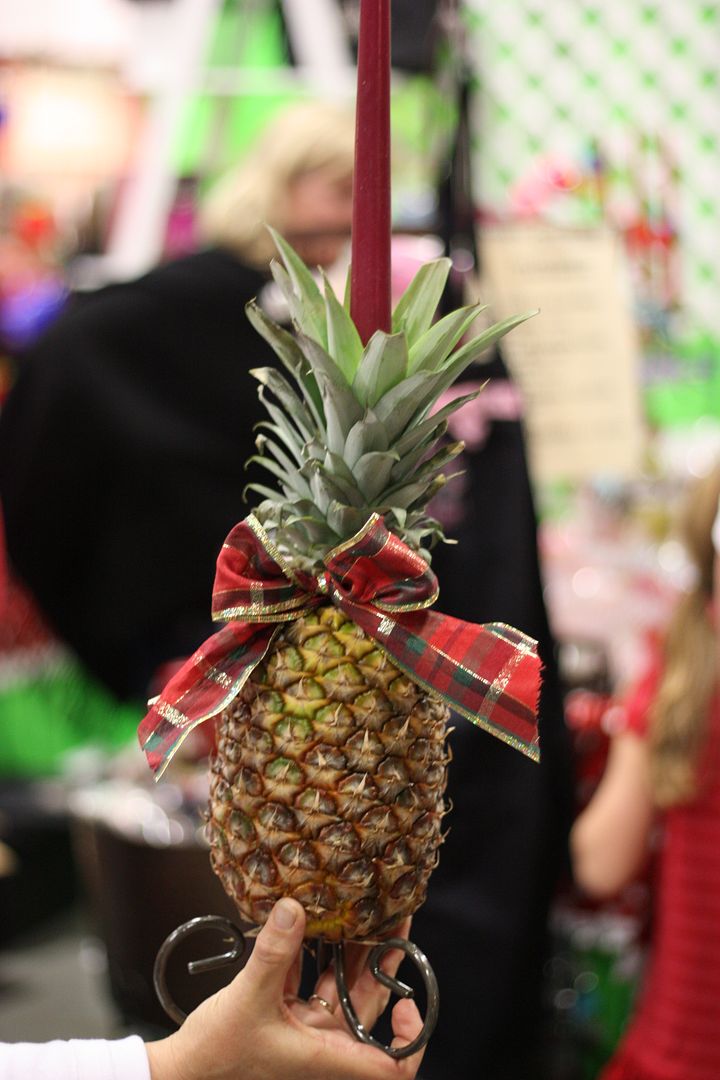 One of the most popular booths was a baked goods booth that an Amish couple ran. They charged $8 for a loaf of bread, $8 for a small bag of cookies and they sold out by Saturday. Now, that's unbelievable!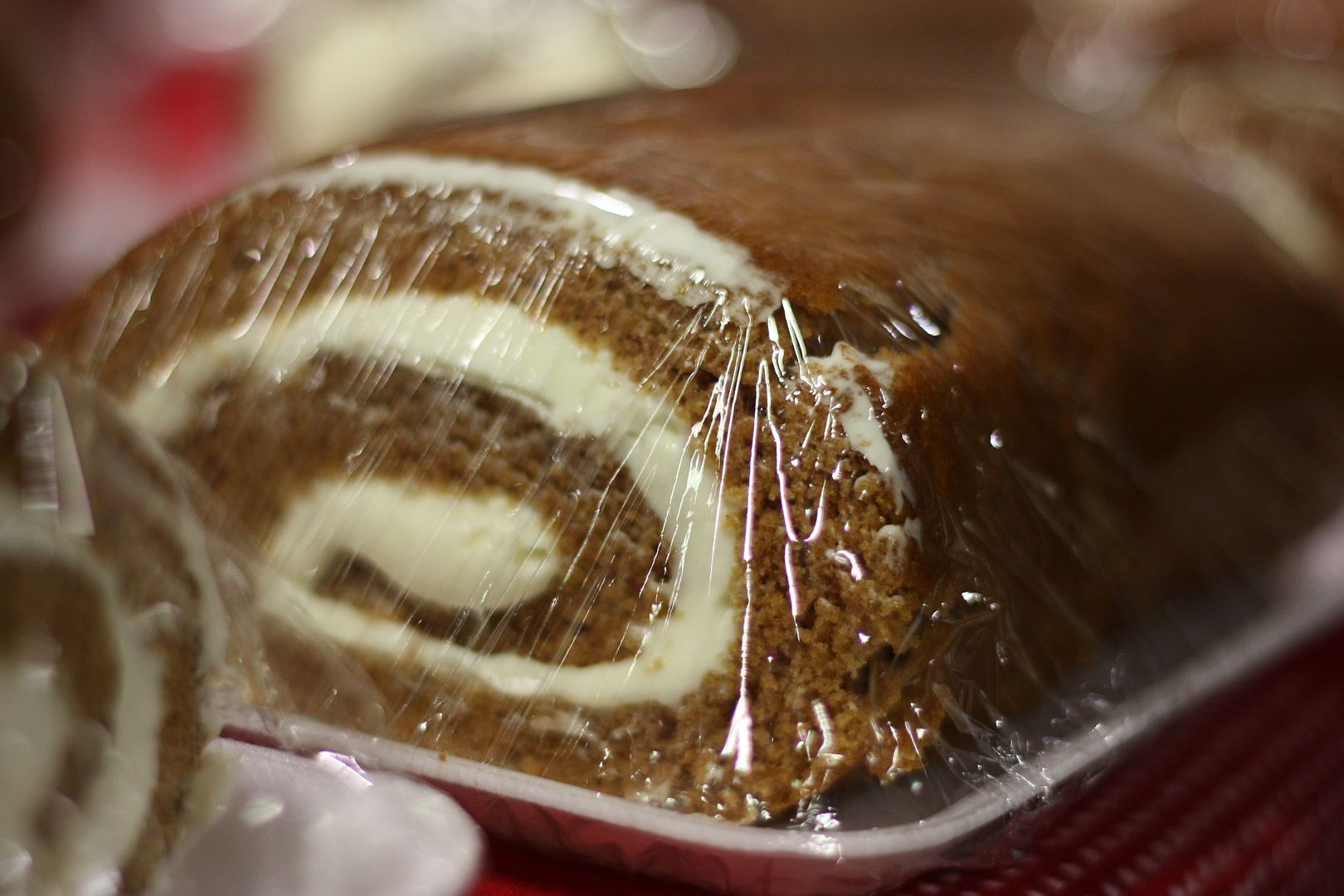 Another festive food presentation. Layer the plates with the pine cones and greenery on the bottom, cheese and crackers on top.
What little boy wouldn't love a John Deere tractor under his yellow and green tree?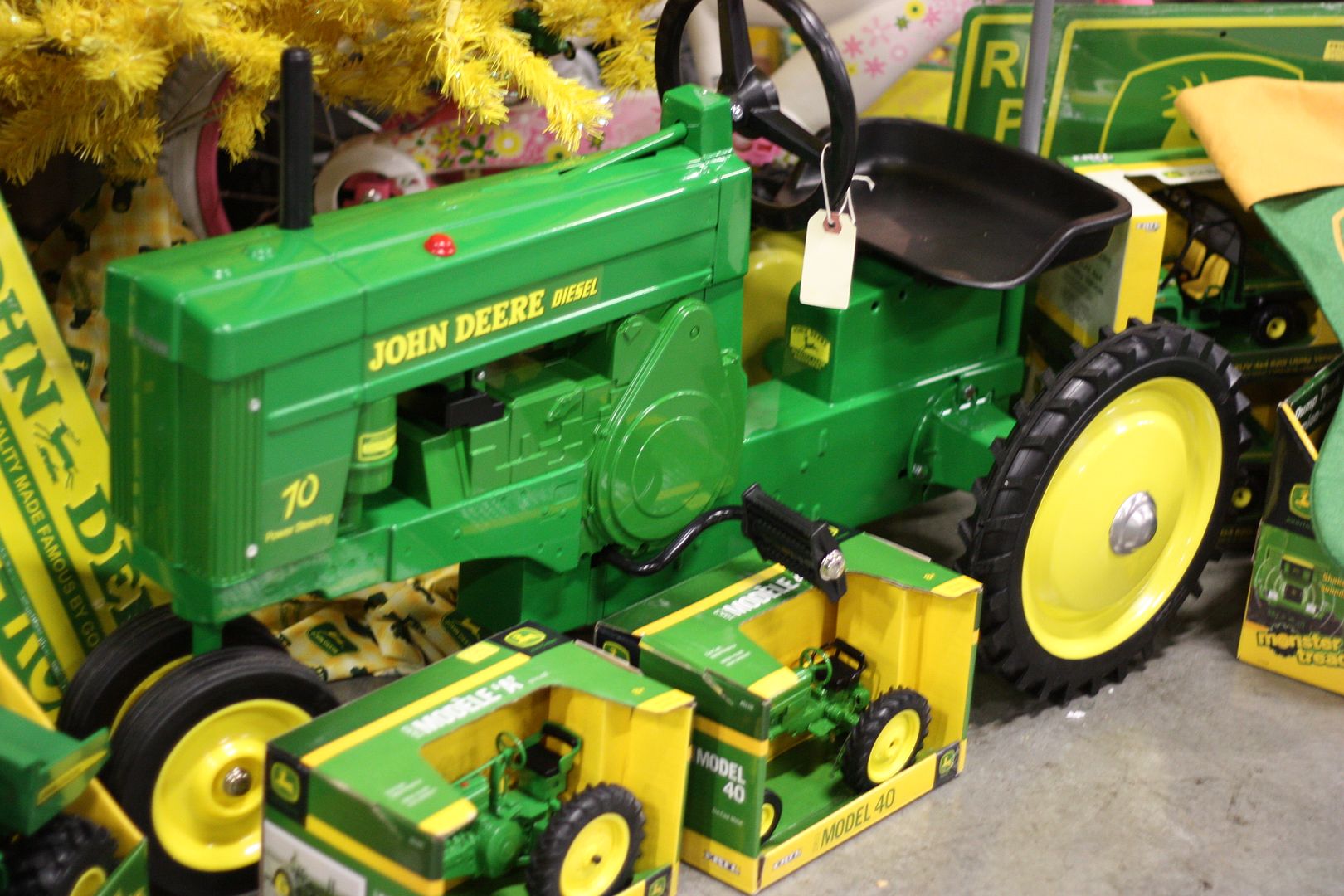 And since basketball season is in full swing, it just wouldn't be right to bypass all the basketball shirts.
GO TAR HEELS! (Although Duke is an amazing school as well.) 😉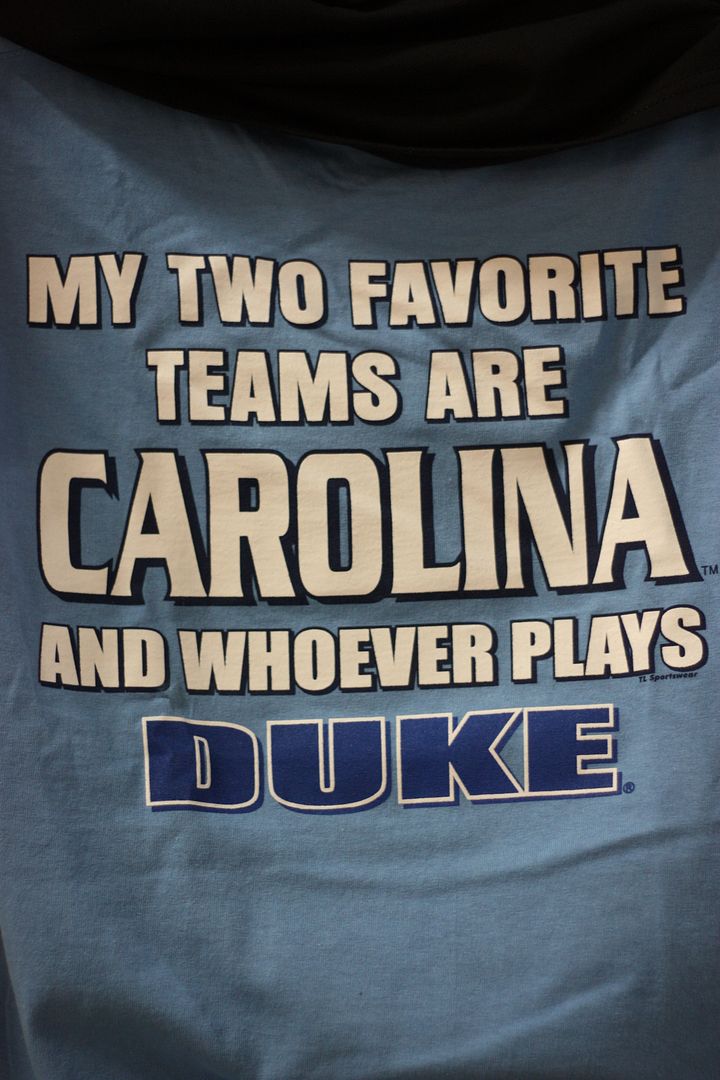 It's always hard for me to think of Christmas before Thanksgiving, but this surely helped inspire my holiday mood.