In just one week, women from all over the world will be gathering in churches, homes, coffee shops, etc, for a time of encouragement and refreshment. We'll be talking about Community and the importance of staying in it, even when it's difficult, plus we'll be doing a lot of chocolate eating, laughing and just having fun with brand new friends.
If you live in NC, I'd love for you to join me, since I will be hosting one at our homestead. Don't worry if it's at the last minute. We always have room for one more.
I'm so excited that two of my wonderful friends and authors, Lara Williams of To Overflowing and fellow (in)courage writer, Emily Freeman from Chatting at the Sky will be joining us as well. We're going to have a great time, and I'd love for you to be a part of it.
About (in)RL
(in)RL was born out of two years spent listening to women in the comments over at (in)courage craving local, real life community.
Derived from the social media acronym "IRL" or "in real life," (in)RL is an invitation to share what we've learned about community and encourage women with stories and suggestions for connecting deeper in real life on spiritual and life issues.
Last year nearly 2,000 women from 24 countries participated, and this year, I invite you to join us again.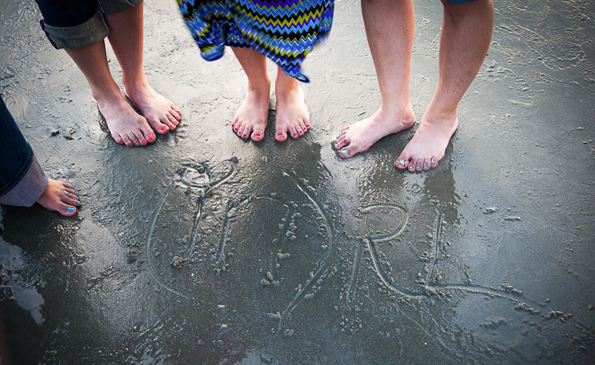 Think of it as a girl's weekend away that doesn't require packing or plane tickets, where women can kick off any expectation of perfect, set aside their fears, their shyness, their worry that they're not good enough, and find some of Jesus' words of rest woven into every video shared here.
I know this might take some convincing, so watch the short video clip above as some of my (in)courage sisters share why they think you might want to consider this time together on April 26 and 27. On Friday evening, we will watch the main keynote from the comfort of our very own cozy living rooms, so grab those fuzzy slippers, but then Saturday, we will gather together at meet ups throughout the country and meet in real life.
You can read the full details over at our (in)RL site, but I'd love for you to take a chance, step out of your comfort zone and trust me. It will be a special day together, and even if you can't travel, all the videos will be available to watch that weekend.
You know my frugal heart loves to tell you that it's FREE, and I'll be having lots of goodies to share at my home. You can find the city closest to you, but for those of you withing driving distance, I'd love to invite you to join me at our homestead in NC. Yes,  I will be hosting an (in)RL meet up right here where all our beauty and bedlam happens.
Once you've registered, details and directions will be sent as we get closer to the date. (Just so you can gauge driving distance to our home, we live 15 minutes north of the Piedmont Triad International Airport.)
Registration:
It's FREE this year!
Register over here. Then find your city location and join a meetup! Or start one yourself.
Once you are registered, if you would like to attend the one at my home, it's the one titled, Piedmont Triad, NC or click and RSVP here.
And as a bonus we're sending everyone who registers a free copy of our eBook, "Best of the Beach House 2012: A Collection of Your Favorite Posts from the Writers of (in)courage."
We love the online world, but there's only so far a comment box can go to connect us. We're looking forward to stepping through blog posts and into each others' real lives – on April 26-27 and beyond. Hopefully, this is just the beginning of connecting (in)courage in real life.
"For where two or three gather together as my followers, I am there among them."
~Matthew 18:20.