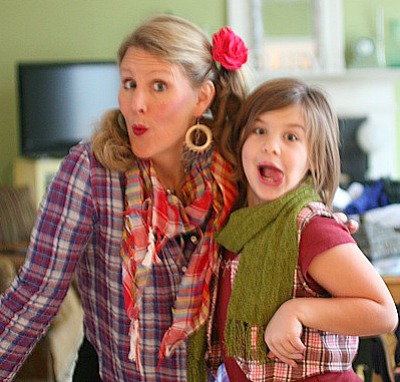 Our twelve year old rolled her eyes at me as I descended down the stair case on the way to my self imposed "Tacky Day."
"You're weird, Mom."
I guess in that moment I had delusions of grandeur, and that was not the Scarlet O'Hara entrance for which I was hoping. But then our eight year old rushed to my side, with arms wide open declaring, "I think you so cool, Mom."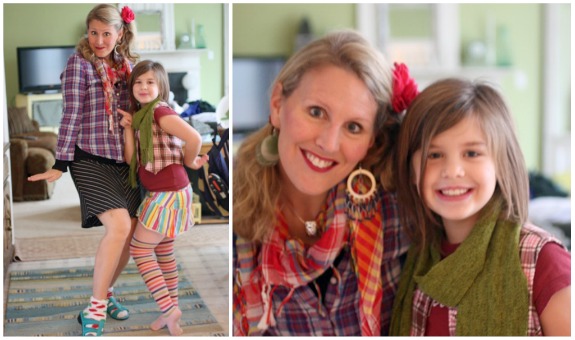 Yes, that's more like it.
I pondered their opposite reactions that day. What happened in the span of those four short years when "Cool" was so quickly replaced by "Weird?"
This exchange brought me back to my own tender teen years when people's perceptions far outweighed the fun of spontaneity.
When the pull of conformity over ruled individuality.
When influence rooted group think and apathy, rather than bold steps towards innovative leadership.
Now as a grown woman, I look around at my peers, and realize that their response isn't that much different than my eldest daughter. I'm considered "weird" by many.
A few years ago, I had a discussion with Josh McDowell about "the church" as it is today.  As I shared my frustration regarding the difficulty in distinguishing the actions of the world from those in the church, and its apathy, he shared this fact….the remainder of this post is at (in)courage.
Balancing Beauty and Bedlam is the place I share my journey as a Family Manager. But every month, I have the privilege of  sharing over at the blog  (in)courage.  Like my blog, it's a place for all women to gather, but their primary mission is to encourage women in their Christian walk. So for my Sunday Moment, I'm declaring just how weird I am. 🙂