It's not often that you get nearly free ground beef,  but during triple coupons at Harris Teeter, it's a reality.
Ground beef is priced at the steal of a deal price of only $1.59/lb. Pair that with the $0.50 coupon (x3) and yes my dear mathematicians, that's just $0.9/lb.
Sigh. Just ponder that for awhile. Meat eaters rejoice!! There is a limit on how many you can get, but if I wasn't going to Ecuador in 36 hours, you can bet I'd be in there every day. (I'm sending my husband. Yes, he's wonderful like that. 🙂
With the craziness of this "Just do the next thing" week, I didn't have time to match up my coupons to the best of my ability, but I went with what I had at the tip of my fingers.
I got yogurts again for both free and 10 cents a piece, Welch's juice – free, Noodles – nearly free.
Yes, that is a chicken picked to the bone, but those chicken legs were marked down from $3.99 to $0.99. I love the end of the evening at the meat department.  Let's see what else is in this picture, Cereals, Spaghetti sauce, a bunch of Cambell's soups, Pumpkin,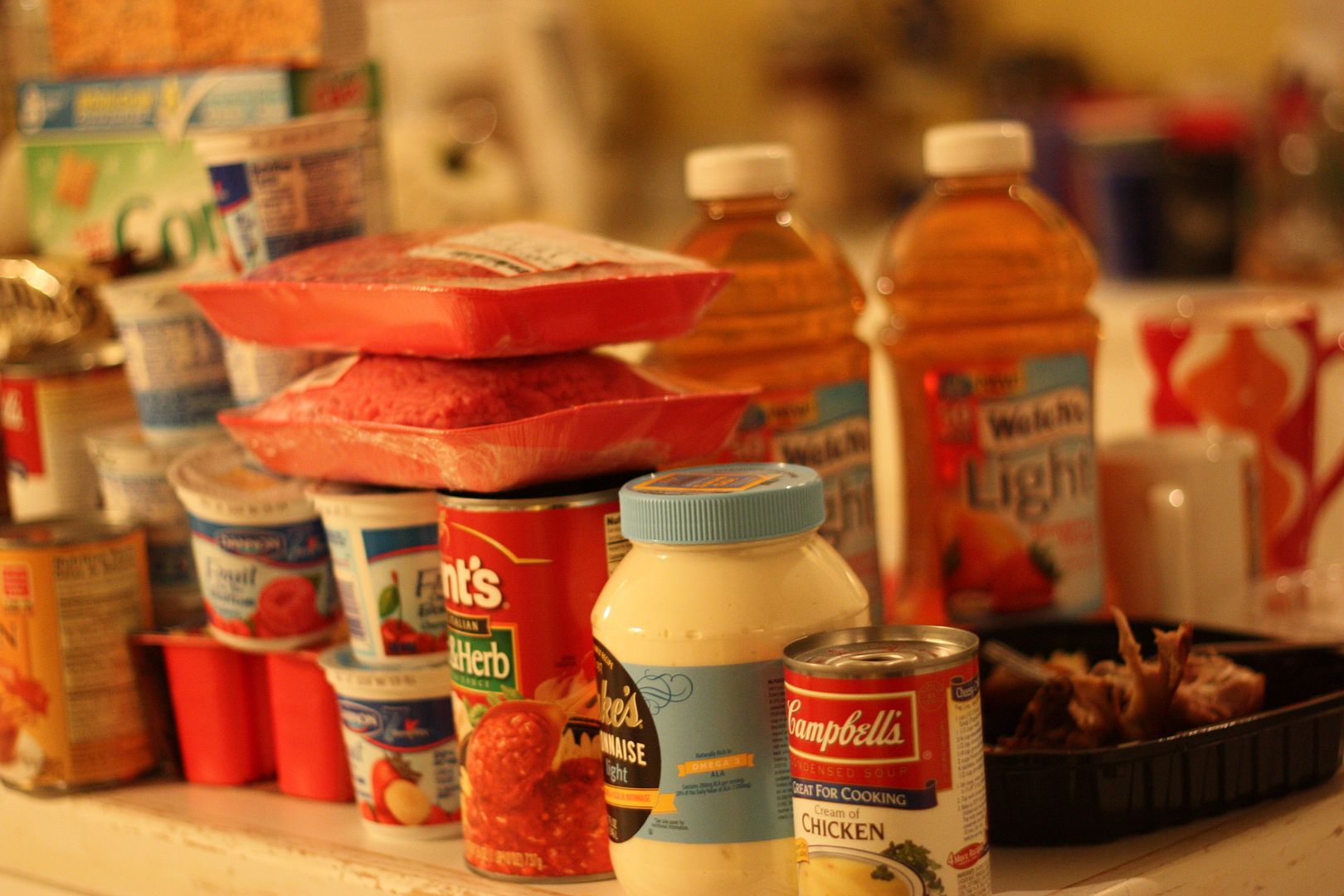 apple sauce, and Dole pineapple (no sugar) sitting on top of two dozen Krispy Kreme donuts (yes, the irony) and quite a few items behind the donuts.
So what's your guess…..$16. 🙂
I'll take it, especially since $4 of that were the donuts, and $3.15 for the Pumpkin that I had to have for the bread I was making for Market. (And that's why I stockpile, so I don't have to pay full price like that.)
Couponing the stress free way – I LOVE IT!