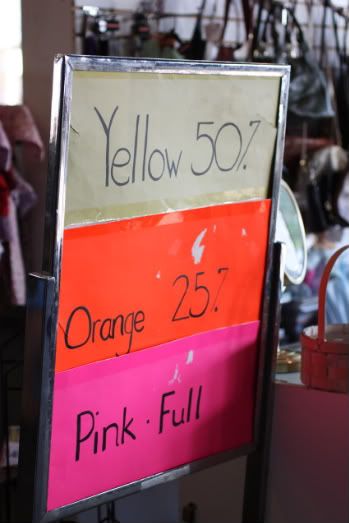 …The melting pot mentality of America is embodied in a thrift store. One can look around the parking lot and observe vehicles ranging from BMW's to Beretta's, shelves stocked with both jewels and junk, while purchasers carrying either Amex Gold cards or Food Stamps stock up their carts. People have shared their life story with me standing between the old frames and sweat pants.
I understand that thrift store shopping is not for everyone. Yet for me, it's part of who I am to embrace both the beauty and the bedlam that comes with second hand purchases. It's a unique way that the Lord shows me over and over again just how much He loves me.
I truly believe that if Jesus was walking these streets today, He would definitely hang out at his local Goodwill. If He can heal the blind, and make the lame walk, surely He can surprise me by turning someone else's trash into my treasure, and He does it – time and time again.

I'm writing over at (in)courage today. Please stop by and read the rest of my story about Finding Thankfulness through a Thrift Store, and see some of my "Trash to Treasure" finds.