At a women's conference I spoke at this weekend, the organizer told her attendees how the leadership team spends a lot of time getting recommendations for a potential speaker and then researching, praying, questioning and looking at the speaker's theology before they invite someone to spend the weekend teaching at their conference.
She was not kidding. They put me through the ringer. I joked at first that "no body's got time for this" based on our first interaction, but honestly how grateful I was that she took this to heart. There are a lot of Christian authors and speakers putting out a ton of content. I told the women, "Just because someone writes a book with their name on it doesn't necessarily mean that they have a solid theology, worldview or that they're really walking out what they talk about. Do your research. Often it's easier to write it than to live it."
My dear friend, Kristen Welch, is one of those few friends that day in and day out walks out her theology first and then if she can find the time, writes about it so that all of us can be encouraged by her bravery. She's way too humble to ever call herself brave or bold, a courageous, world changing leader or any of the accolades that I'd share about her in a bio, but I've watched her up close and personal for over eleven years. I've see her heart break for women and poverty and then decide as a young, mini van driving mom, who felt like she didn't have much to offer, do something about it. There aren't many out there like Kristen and I'm so honored to share just a bit of her heart right here.

"Whether it is an audacious dream to end global poverty or simply to open a bakery in your town because you make the best chocolate chip cookies and the world needs to taste them, dreams are, well, dreams. They may not always make sense to everyone else, but you imagine them coming true.
I don't think we always recognize our God-sized dream for what it is, especially when it's wrapped up in our normalcy. I could identify with what writer Ann Voskamp said, "You were made for the place where your real passion meets compassion, because there lies your real purpose."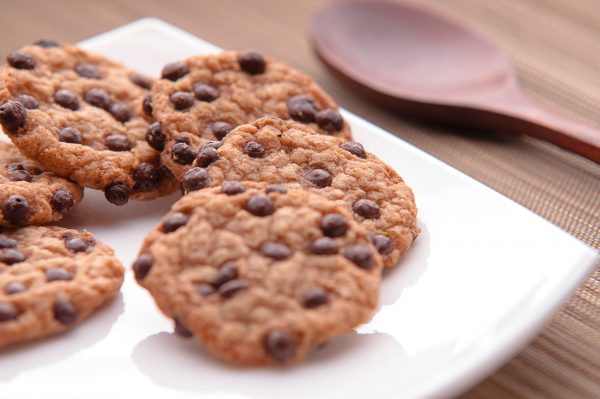 I believe our sweet spot is also the place where our passion, our skills, and God's timing collide. In our sixteenth year of marriage with three kids and a middle-class income, we stood on the edge of the precipice of our lives. And we didn't just peer over the edge; we jumped. We didn't just dream of the impossible; we asked God for it.
In 2010, on my first trip to Kenya, I was exposed to global poverty, the third world's version of normal. I discovered that the third-world normal was vastly different from my own. This experience profoundly wrecked me. I returned home, and I couldn't shake the dream of doing something to empower oppressed and marginalized women in Kenya. We started Mercy House Global, an organization with a mission to engage, empower, and disciple women around the globe in Jesus's name. Talk about a mountain!
We didn't start Mercy House Global because we were brave or because we knew how to change the world. Honestly, we weren't that audacious. We were compelled to change the way we lived so that others could simply live. We were motivated to empower young leaders in Kenya. We stood on the edge of that mountain trembling, and we jumped because we believed God could do the impossible.
Over the last decade, we have watched God part the Red Sea, feed the five thousand, rain manna from heaven, shut the lion's mouth, and cast mountain after mountain into the sea. Mercy House Global has rescued more than fifty pregnant teen girls, and we've welcomed their miracle babies in the multiple maternity centers near Nairobi that our nonprofit funds. We've empowered their families with dignified artisan jobs in an effort to break the generational poverty that imprisons so many. Mercy House Global works with over seventy artisan groups in more than thirty countries to replicate this goal by selling millions of dollars in fair-trade
products every year—all to empower women around the globe in Jesus's name.
Dreams are hard. This one has broken me in ways I cannot explain. It has changed my family and given my kids a Mercy House childhood instead of one built on the American Dream. It's given them a global perspective, but it's also required enormous sacrifices. It's made me desperate for Jesus.
Our family offered what we had—our small lunch of fish and loaves. It certainly wasn't enough to meet the need, but Jesus took it and made it perfect in our weakness. So, no, we haven't moved mountains by ourselves; we have stood on holy ground and watched God cast them into the sea. We have been eyewitnesses to the miraculous. We scrounged every bit of faith we could muster and unleashed it in the face of the impossible."
-Excerpt from Made to Move Mountains: How God Uses Our Dreams and Disasters to Accomplish the Impossible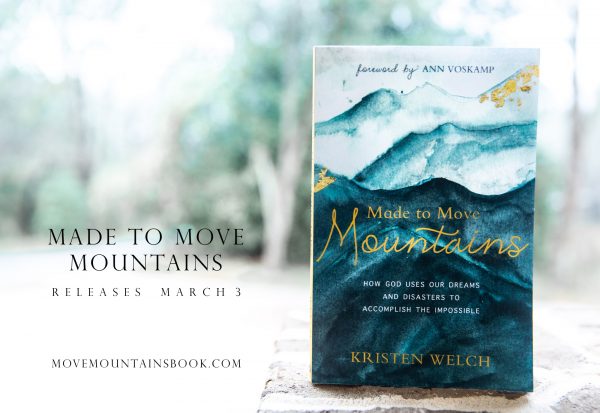 Kristen Welch, blogger at We are THAT family, is a bestselling author and founder of Mercy House Global. Made to Move Mountains releases March 3, 2020