If there's any weekend that you might find it interesting to be a fly on my wall, it would not be this one. Unless, you're ready to watch heads spin. This weekend, I am participated in a Holiday Market – one of those huge events where 20,000 people smoosh in a few rooms like five kids in a queen bed. That alone is stressful, but couple it with the fact that I received a late night call on Monday saying I may be going to Ecuador (ALSO happening this weekend, since it's now confirmed), and you have one mom who is just trying to keep her head above water.
Do you know the feeling? Whether it's planning for a last minute trip out of the country (which is still surreal for me) or just trying to accomplish the day to day woman, mom, or wife kind of things, I always go back to one of my mentors, Elizabeth Elliot, who encourages, "Just do the next thing."
Sometimes I don't really know what that next thing is because there are so many things to do, but that's the point…just pick one and do it.
My encouragement comes with the fact that I CAN get through this. It's short lived. He doesn't give us anything more than we can handle. I CAN stand on my feet for the next three days because I know that at the end of that final day, I will be hustling to catch a plane to bring my sweet nephew home.
When we get overwhelmed with whatever life is calling us to do, it's about just doing the next thing. (Or maybe re-evaluating our priorities and just saying "No," but that's another post.)
So, what "next thing" did I do today?
Baking/Freezer Day was something I was really  looking forward to, but I realized that devoting a huge chunk of time was not the best use of my afternoon. Sometimes, good and wonderful things need to be readjusted. My husband and kids can scrounge up lots of things to eat while I'm gone, so I just spent one hour trying to do a mini cooking day.
I'm thankful I got a jump start on baking day with homemade applesauce in the crockpot; I'm ready to make some more.
Having purchased market down zucchini, I knew I didn't have time to make the bread I planned. I shredded some up in my mini food processor. Seriously, look for these when you are thrifting. I bought this for $2 at a yard sale years ago, and I use it at least three times a week when I don't want to dirty larger dishes.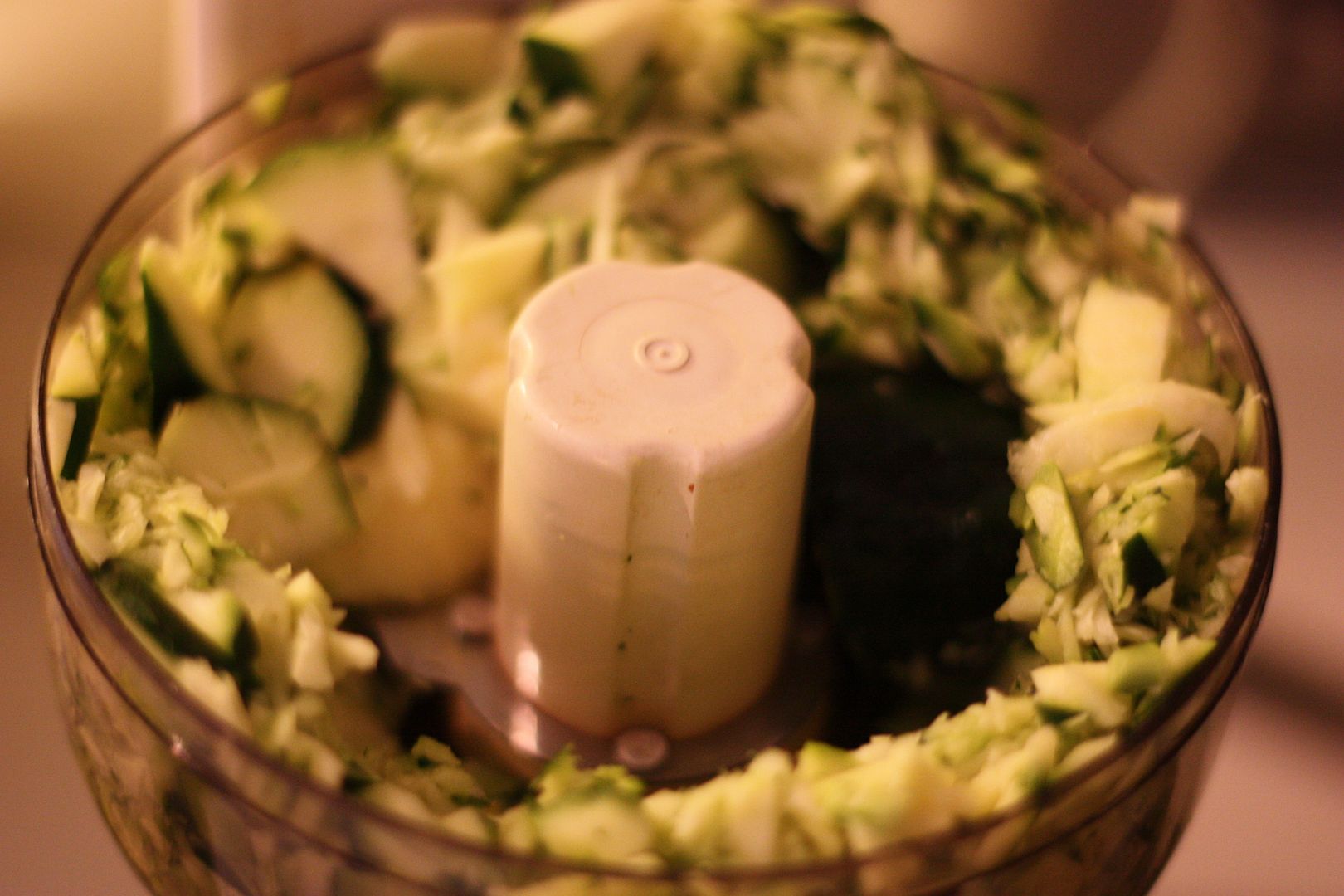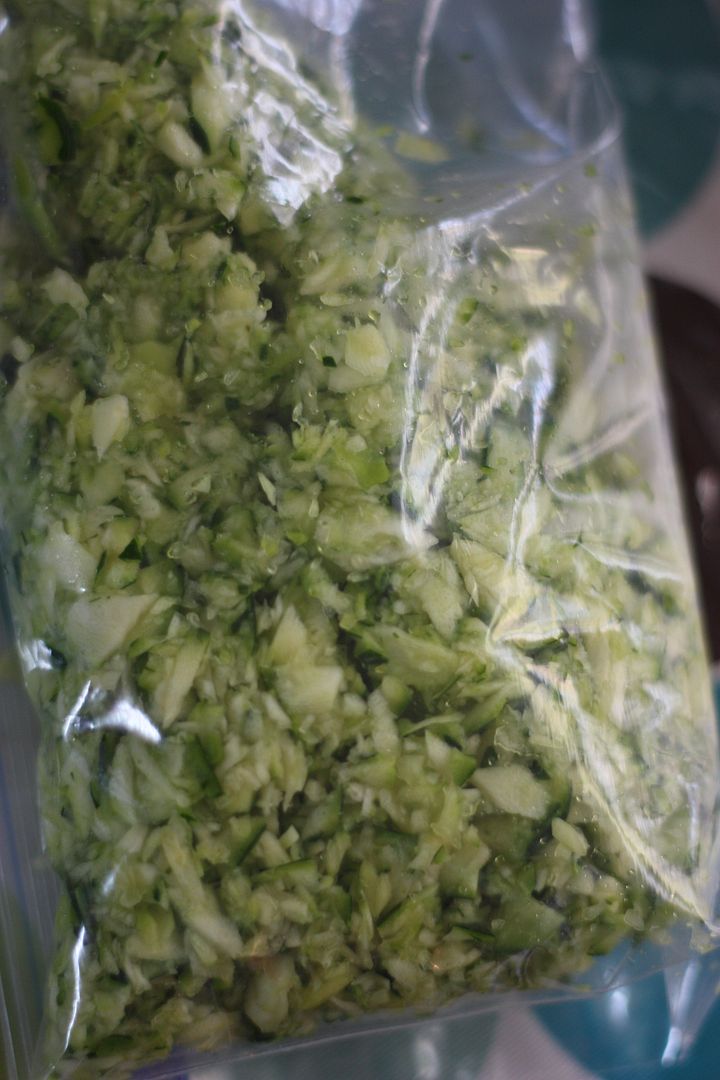 I ran out of steam and just chopped the rest for later use.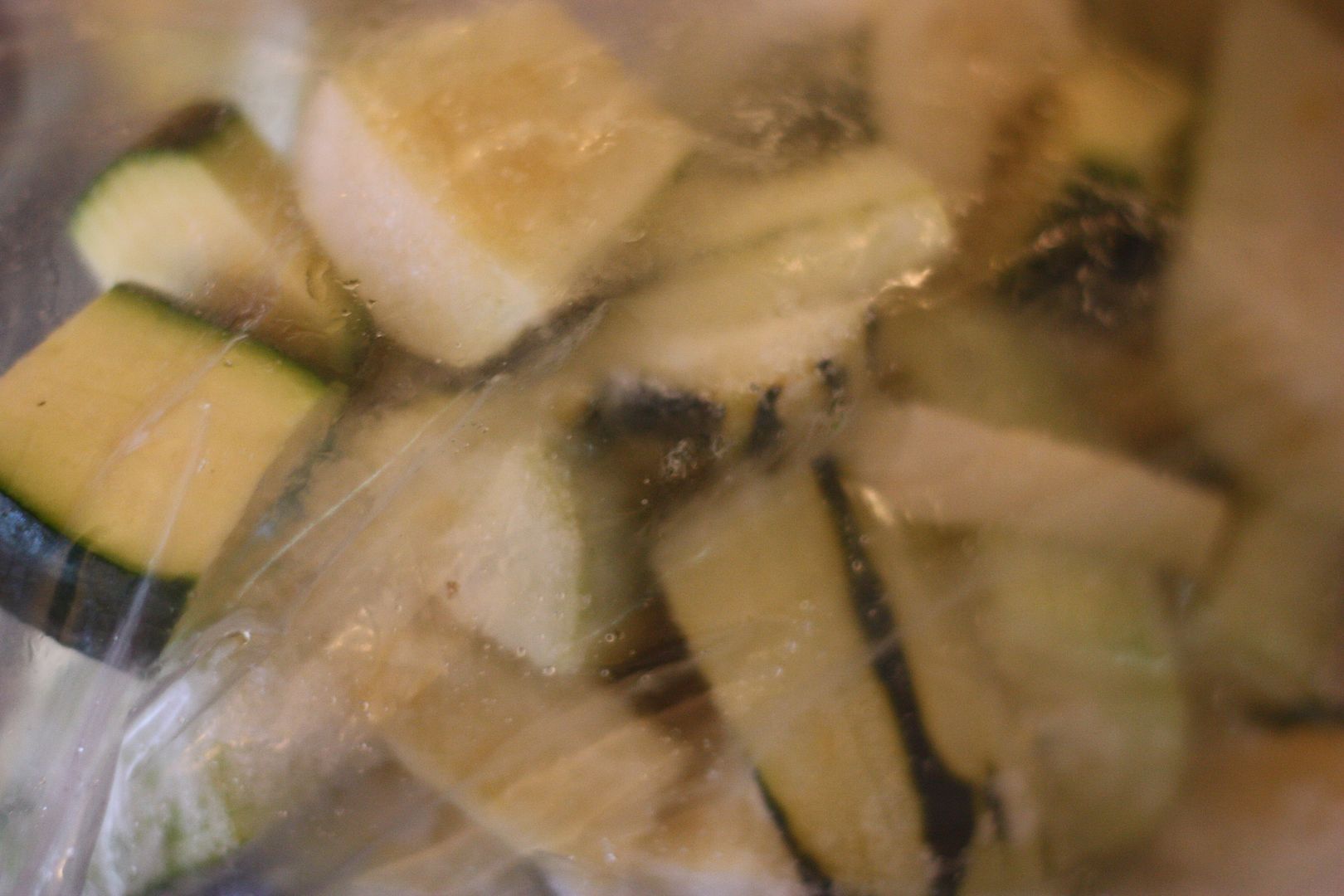 I had already thawed a bunch of marked down ground chicken and pork, and threw six pounds into one skillet. I fried it up, added a bunch of the zucchini and some sauce and dinner was done. 🙂 It's one of those, "I have no idea what I'm creating, but with enough spices, it will be good" meal.
I divided some into freezer bags. I have rice cooking in the rice cooker, and lots of noodles boiling.  I'll add 1/2 of this meat mixture to the rice, mix in some shredded and cottage cheese to make a casserole for when I'm gone. Ok, the pic looks kind of odd, but it tasted really good.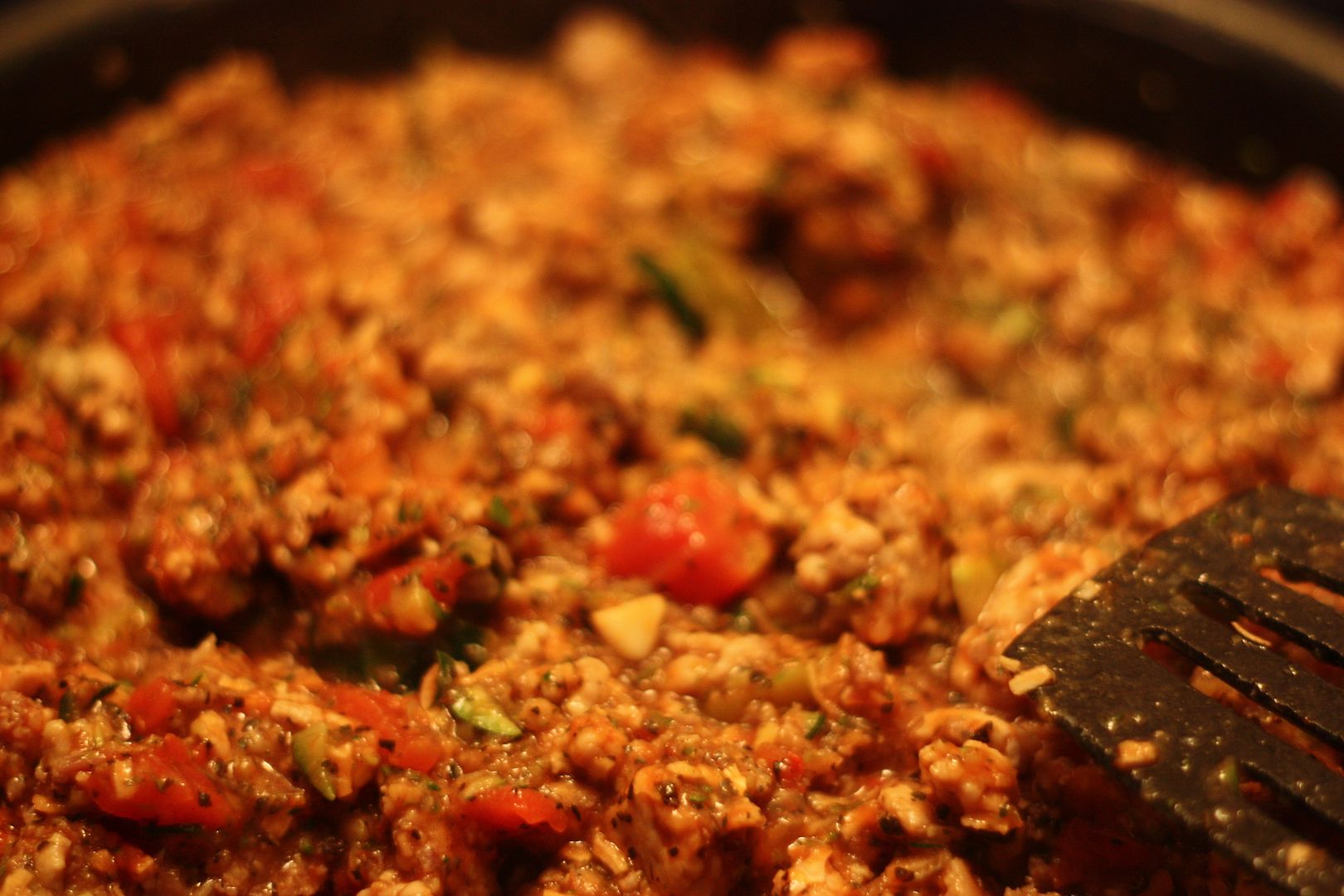 Here are some of the things I 'm pondering whether  I'll get done.  I'm determining what the "next thing" should be for my Holiday Market. This painted dinner tray may not get finished to sell at my booth.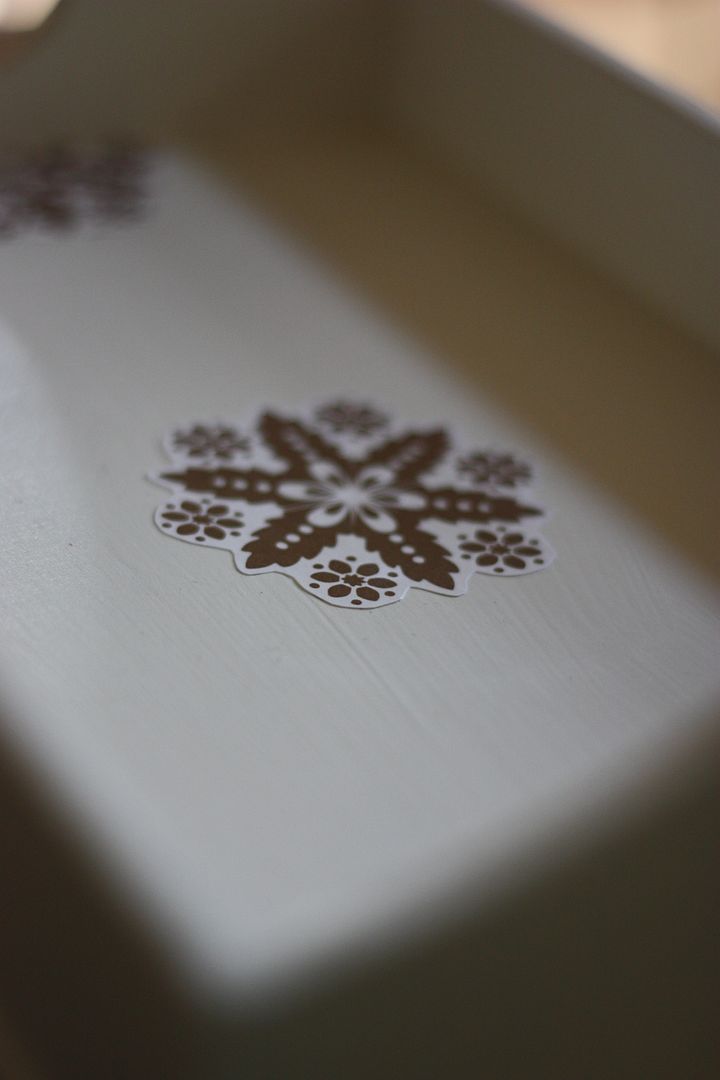 These antique dinner trays have been repurposed,  but can I embellish them enough in one day that someone will want to purchase it? And, just out of curiosity,  what would you pay for one of these cute things?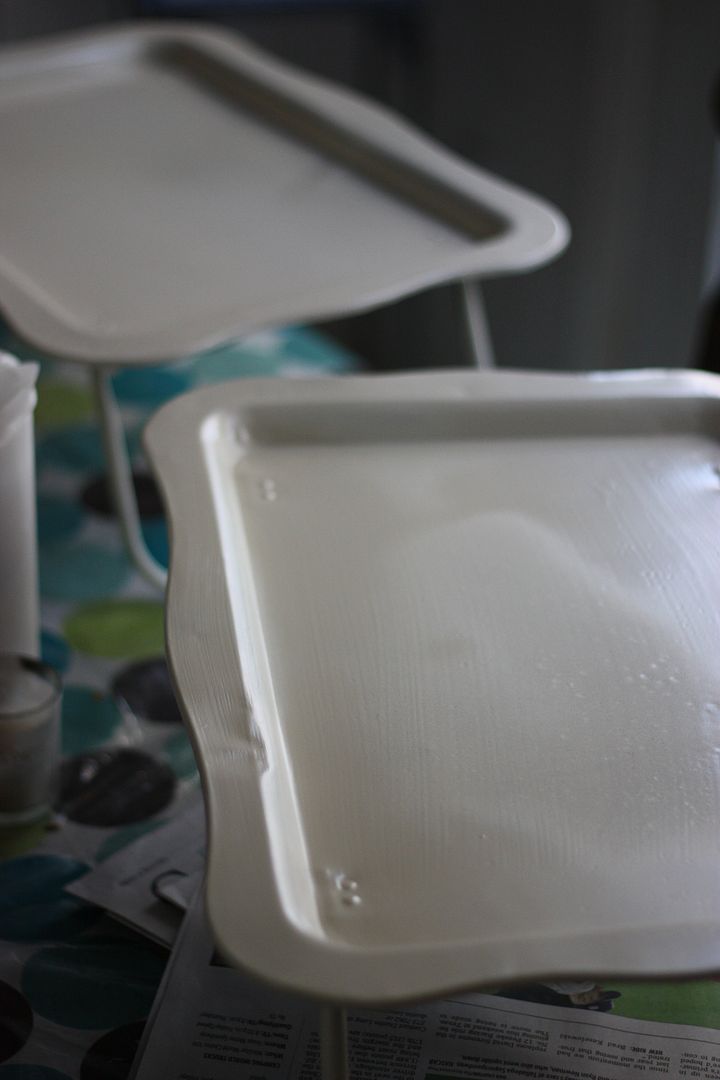 And this is a live look at only a part of my foyer. So, do you want to switch places? Anyone?
Remember, just figure out what the next thing is…and do it. I'm in process.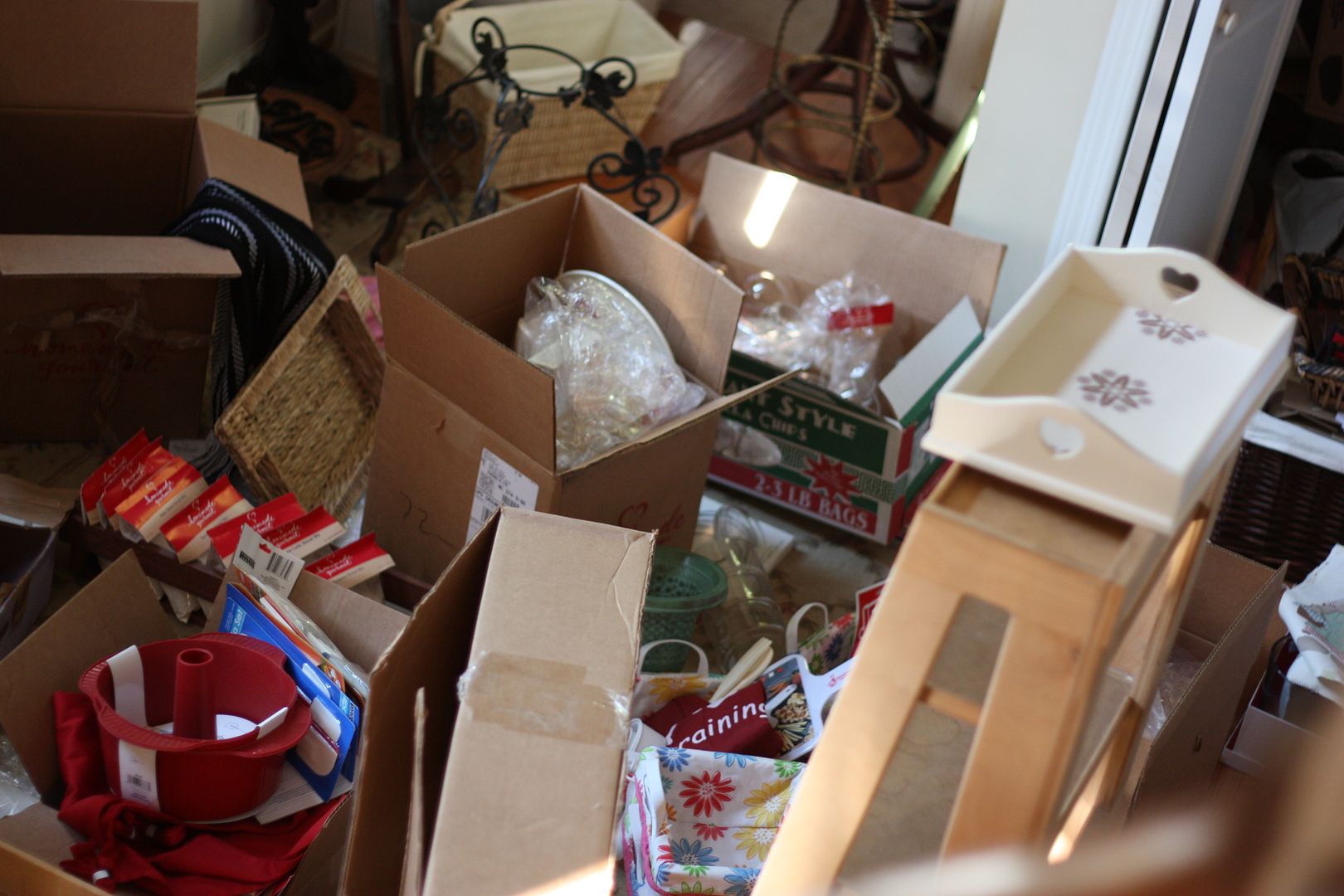 My next thing is going to happen right now. I sadly realize I will miss MOST of triple coupon week at Harris Teeter (boo hoo), but I'm doing what I can to stock my fridge and pantry with triple coupon items.
Yes, that is my next thing.
What is yours? Remember, don't feel overwhelmed by all the "Superwomen" you may know, just do the next thing.
And to answer my previous post's question about whether I could feed the family pizza all week…I've decided they will get to know this well loved pan awfully well. 🙂