I started to title this post "Cooking with Coupons", but I don't really cook with my coupons. 🙂 Yet I think I make  nearly every meal where a coupon has been used to buy at least one ingredient.
Now, this isn't a scientific study, although I could pretend to do one in my free time, but I guess it would be pretty close to 90% of my cooking are from products bought with coupons. (Because I really have done a scientific study on "Are Coupons Worth it?," if you're interested. It's the one time I try and fool you into believing that I am all mathematically advanced – which I am not…SO not!)
And with that disclaimer, I would be remiss to not share one of my highlights from last weekend's trip to Nashville.
The Blissdom Blogging Conference held many memories.  Yes, I enjoyed speaking. Yes, it was wonderful to connect with amazing women who "get" me and this crazy blogging life I lead. Yes, all the swag and gifts were phenomenal, not to mention that the Opryland Hotel is the nicest hotel I have ever been in…wow…an indoor Disney it was.
But do you want to see my most EXTREME moments of joy?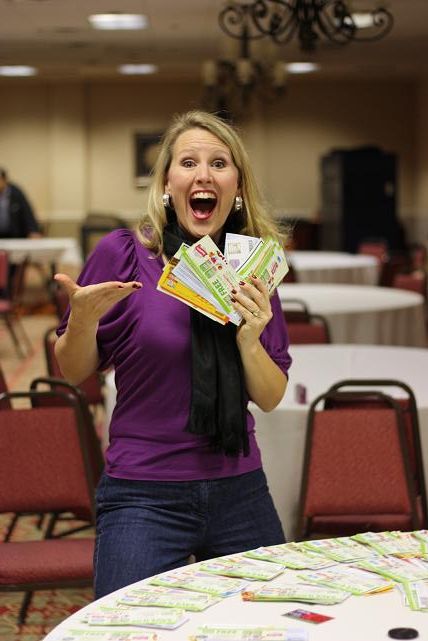 Here it is…live!
Quite embarrassing to share just how excited I was, but this  moment I actually got the privilege to look ,observe and collate all the coupons being given away at the Savvy Blogging dinner, (with many more to come from Blissdom, as well).
You do realize that they were speaking my love language, don't you?
Could they have shared anything else that could have made me feel more welcomed and loved on my very first day?


(hmm…my personal photo of my coupons violated their terms of use? Well, TONS of coupons were in this picture.)
Because ladies, these were not just any coupons. Some of them were for absolutely free things. I don't even need to plan, wait and use them when the items go on sale. I can buy WHENEVER I feel like it. (Oh, I am feeling quite rebellious now. That's about as close to living life on the wild side as I get. 🙂 )


(Whew – this picture is a bit more acceptable. Reality has set in.  They were sharing with me too…)
And how much better does it get when I was given a TON of $1 off coupons and Super Doubles at Harris Teeter begins again tomorrow?
Life is good. Yes, it's the little things that are the big things.
And cooking with coupons is a little thing that brings me much joy…because I CHOOSE to let it. 🙂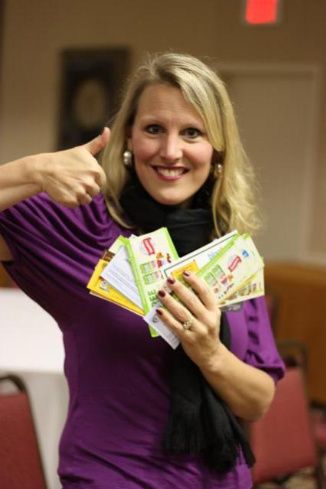 So what crazy, little thing brings you joy?
Come on, if I can share my overly extreme excitement about free coupon products, you can feel free to share you little secret as well.
And then you can link up and share what neat thing you are cooking up in the kitchen for Tasty Tuesday. 🙂
Remember to please link to your recipe URL and not your home page, and as a courtesy to others, link back here so that everyone can join in on the fun. If you're reading in email or reader, click on over for some recipe inspiration.