Since we are heading to the beach on Monday, I thought I would share this post from two years ago. Not only do I still have my box of Plaster of Paris ready for another set of prints, but we have the precious foot prints still gracing a book shelf. This is still one of our favorite beach activities, and the kids get so creative.
As family vacations and reunions begin in full force, may people head to the beach, lake or any place to stay cool by the water, and this is the ultimate in DIY beach arts and crafts.
Not only are these beach crafts fun and frugal for the whole family, but once you arrive back home you have some perfect garden stones or summer decor for the porch or family room (if you can get it away from your sweet child.)
Days at the beach are typically filled with the same sand, sun, fun, and water, water, water, so why not create a memorable masterpiece that children of all ages will have a blast creating? They are such a wonderful and unique memento.
Yesterday, we had such fun making easy, yet frugally fantastic Plaster of Paris sand prints right at the beach. We got creative with our footprints, hand prints and then the hearts.
There are no rules when it comes to creating these masterpieces. We can't wait to try all different designs, but I will share how we did the feet imprints.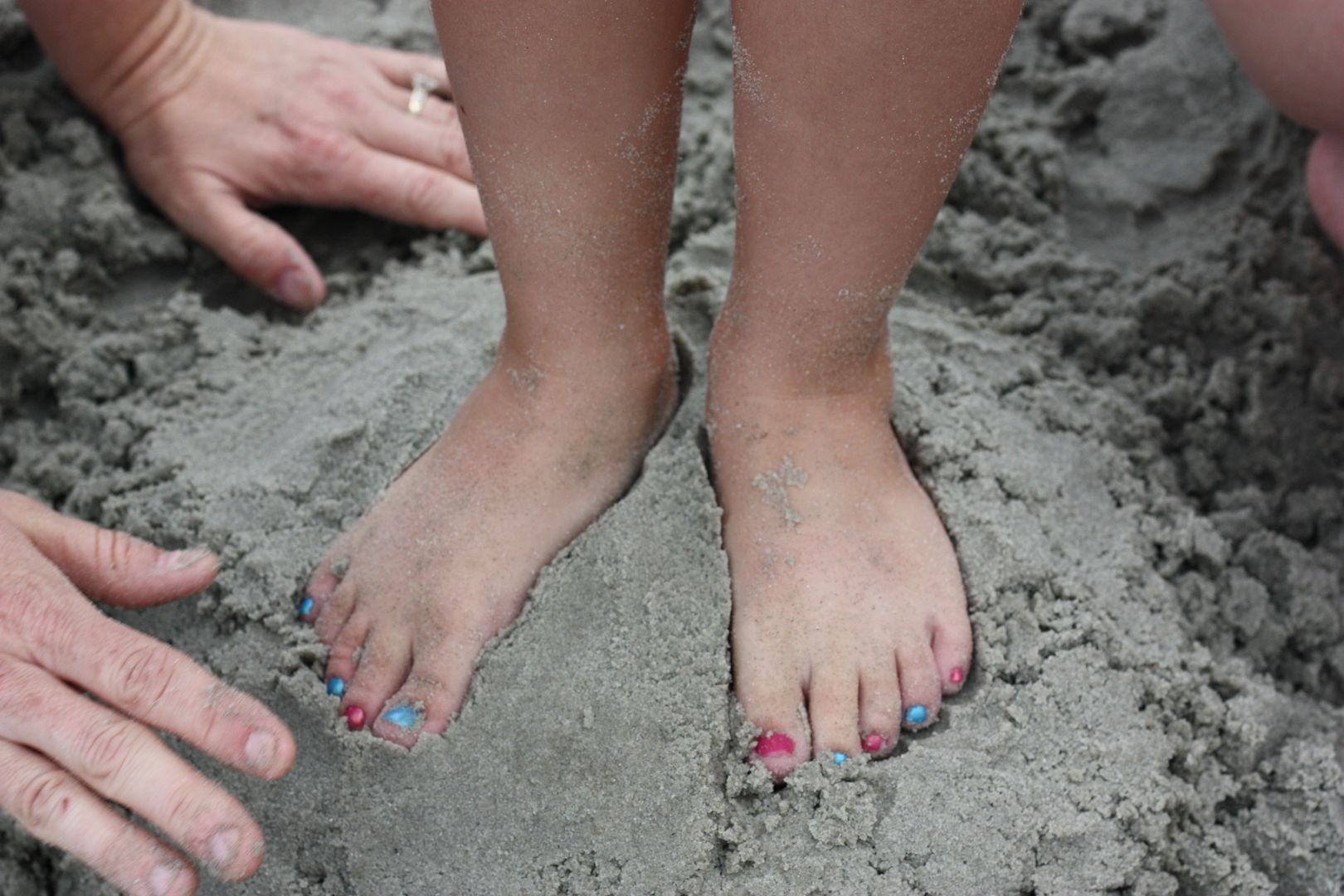 1. Have your child press his/her hand or feet into damp sand, making a 2-inch-deep impression. If you're doing a hand imprint, make sure it's deep enough or a finger will break off (trust me on this).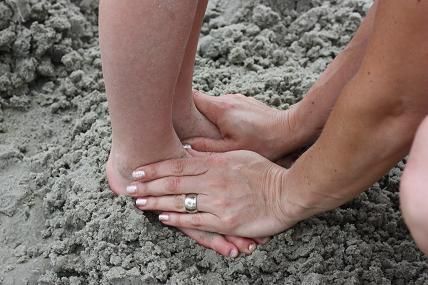 2. If desired, line the foot or hand print with treasures pretty side down (shells, rocks, pretty rock glass). Make sure you don't push them too hard into the sand.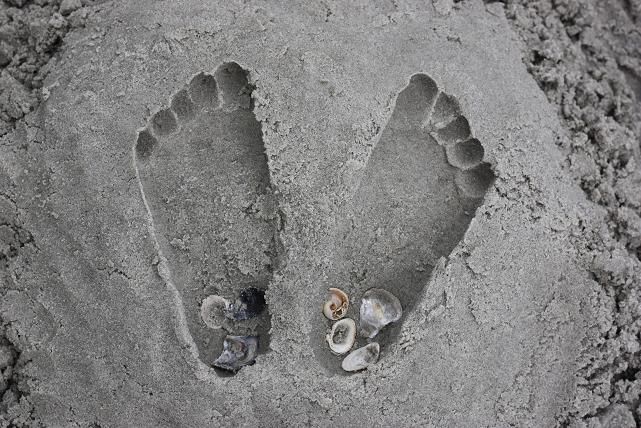 3. Mix the plaster of Paris per the box' direction. It should have a thick, creamy consistency.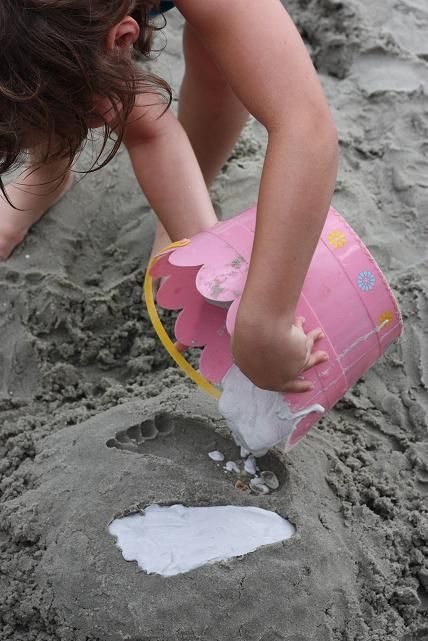 4. Carefully pour the plaster into the inlay of the print, making sure you get the plaster into the fingers. (We used our fingers. But if you want to preserve any kind of manicure, plastic knives work very well.)
5. Let the plaster set until it's hard – approximately one hour. To remove the print, carefully dig out the sand from around/underneath the plaster. Wrap your project in a towel to transport it, and be very careful. The hands are especially fragile.
There are so many variations with this craft, and a definite bonus is that purchasing a large box of Plaster of Paris at your local Walmart is only a few dollars, and it goes a long way! You can paint it after you're finished to match your decor or you can preserve it as is.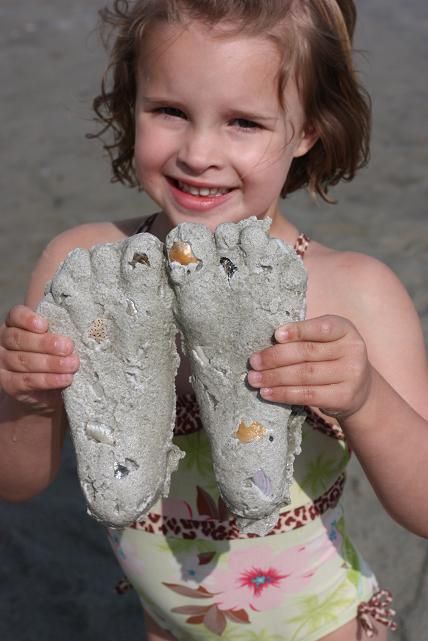 Don't allow yourself to think this is one of those projects reserved only for "crafty" people. Trust me, it is so worth your time (even if you're not at the beach, a sandbox or doing it in a casserole dish works great as well. :))
What a wonderful way to capture a special moment in time.