Fall weather is in the air and this morning my son just announced, "Mom, you need to stock me up on some flannels."
Considering that he is our one son that cares about fashion, that sparked this post since I've pulled out my own plaid and I am on the hunt at thrift stores for those that have been lovingly discarded. Yes, wearing plaid shirts is one my Frugal Fashionista goal this month.
I've found some great inspiration pictures down below. Yes, keep scrolling past my pictures. Mine are real life, this is how we can look every day without trying.
It's so easy to look great with just a fun, flannel (plaid) shirt.
I definitely didn't plan on having these make it to a Frugal Fashionista post. These are my "around the town for errands" look and obviously, not a day I was caring about hair, make up etc. but I guess that's why I love it now and why I had my daughter spontaneously take these pics.
We can all dress up our errand look with just a few additions. Add some boyfriend jeans and fringe and you have three of the fall trends met in one cozy and comfy outfit. [Read More…]
This summer, the power of a Peanut Butter and Jelly Sandwich was made known. (First shared over at (in)courage.)

Steam radiated throughout the air and sweat rolled down places my deodorant would never reach. I don't know why I even bothered applying it that week because the putrid smells rising up all around me banished any attempt at hygiene.
I spent a week walking the streets of downtown Atlanta.
Armed with sacks full of PB&Js and water, we meandered through parks and side streets. We rode the subway and sat on curbs. We picked up trash, drug paraphernalia, bottles, and a host of unmentionables. Then we sat again.
Curled up on the curb, we made new friends with those who lived on the streets. We swapped stories, shared life, and broke bread. What started as an offer of a cold drink on a scorching day bridged the awkward gap that age, circumstance, and glaring differences might have otherwise divided.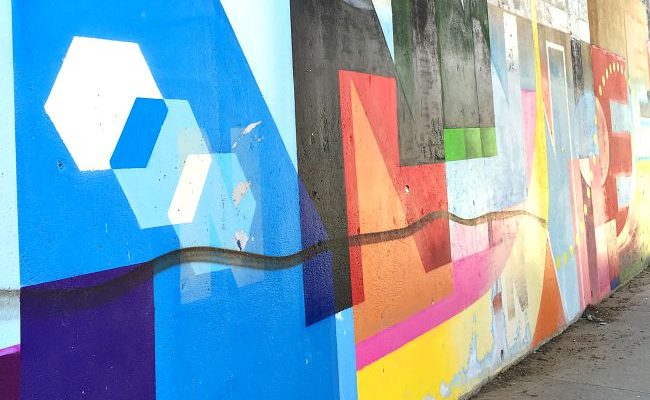 It was on the third day that we met.
I saw her leaning up against a light post — alone, unkempt — with tension and burdens bound in her face and body language. [Read More…]
The Amazing and ever so Easy Berry Pancakes that made me step back and remember, "I don't HAVE to, I GET to."
This week has been one which has included a soul wrenching and dramatic shift in perspective. Hard life situations will do that, won't they?
(Que: scurry away from computer thinking, "I just want a pancake recipe.")  I know, I know and I'm going to give it to you, but first let me share my morning pondering.
I was convicted that one little word shift in my attitude and vocabulary can have a profound impact on how I do life with those around me.
Yesterday morning, our #3 son stumbled out of bed. He didn't want the eggs I offered him, and barely grunted a few words of acknowledgment as he came downstairs. Honestly, he was just darn right unpleasant.
Does anyone else have kids that are a bear in the morning? Yes, it doesn't sit well with me because choosing your attitude is one of those core momma beliefs in this home.
When our children choose the easy way out, like complaining and grumbling, then my reaction for breakfast is, "Grab your own Poptart then."
This morning, Mr. Grunter asked for pancakes. [Read More…]
Food & Cooking
The Amazing and ever so Easy Berry Pancakes that made me step back and remember, "I don't HAVE to, I GET to." This week has been one which has included a soul wrenching and dramatic shift in perspective. Hard life situations will […]
This delicious blend of cinnamon, nutmeg, ginger, and all-spice make the perfect Homemade Pumpkin Pie Spice Recipe. No need to spend extra money on the packaged mix when you have all the ingredients right on hand. Sing it with me, "It's […]
Today I'm sharing about the combination of which I can't get enough: Peanut butter and chocolate in the goodness of  No Bake Buckeye Bars. When the guy holding his chocolate bar stumbled into the girl with her peanut butter, a match was […]
Faith & Family
This summer, the power of a Peanut Butter and Jelly Sandwich was made known. (First shared over at (in)courage.) Steam radiated throughout the air and sweat rolled down places my deodorant would never reach. I don't know why I even […]
Over the past year, my family has explored some of our nation's greatest colonial treasures. We've been blown away at what we were missing when the roots and framework of our country's leading men have been so beautifully preserved for […]
There is a lot of hype surrounding the one-in-one-out decluttering system. Whenever you buy something new (or used), you give something away (or throw it out). But really, does it work? It doesn't work for me. One-in-one-out sounds like a […]
Home & Haven
There is a lot of hype surrounding the one-in-one-out decluttering system. Whenever you buy something new (or used), you give something away (or throw it out). But really, does it work? It doesn't work for me. One-in-one-out sounds like a […]
As technology continues to emerge and I spend time online with varying forms of social media for my blog, I often scream "STOP. NO MORE!!!" As you can tell, I've stepped back from posting as much on my blog. After […]
I remember our first home gathering as a couple. I was over the top excited to welcome our friends. We lived in a tiny apartment, but it had its own door out onto the grass, so it felt like just […]
Frugal Fashion
 Fall weather is in the air and this morning my son just announced, "Mom, you need to stock me up on some flannels." Considering that he is our one son that cares about fashion, that sparked this post since I've […]
 The things you are about to read? I know in my head. The things you are about to read? I believe in their incredible value, but honestly, it's a struggle for me. No one would ever claim I'm a minimalist […]
Last week I shared a new post idea: 5 Frugal Things I Did Today. It was fun to write and I loved reading all your comments. It's wonderful to know you aren't the only crazy one out there, but it's […]
DIY Projects
There's nothing I love more than displaying words of encouragement and truth around our home. Learning how to make your own chalkboard sign for just a few dollars is a fantastic way of bringing character to your home without breaking the bank. […]
I've shared this post idea previously, and it's still one of my very favorite frugal and creative ways to bring a touch of Spring to my decor. Honestly, for one dollar worth of seeds, you can create the most fun […]
Since I'm traveling and didn't upload my 15 minute Clutter Countdown projects before I left, I knew that refreshing the importance of digital clutter is equally as important, so let's tackle our pictures. While digital photography has revolutionized the ease with which […]
Frugal Living
Last month, I started a new post topic called, "Five Frugal Things," and I just loved it because it's really just about sharing peeks of my life with you all. I wish I could do it every day because I […]
One of the long standing jokes in our family is of my mother's first college care package to my older brother. You need to remember, this is long before constant communication through cell phone and social media, so a care […]
Around the blogosphere, there are a few blogs that post "5 Frugal Things I've done this Month." It's always interesting to read what people are doing to save money, but honestly, living an "80% off Lifestyle" like I do means that […]
Personal Finance
This coming weekend, I co-host my 5th annual Becoming Conference . As I prepare for one of my money saving workshops, I dusted off some prior posts and even after a few years of writing this, I still stand by all […]
I've had some mommy moments these last few weeks. This summer, I only have three weeks when my "babies" will all together and last week was one of them. I can't even tell you how wonderful it was, but I realize […]
As the holidays greet us and this last week meets us with trips to the stores, charges on our credit cards and anxiety that shouldn't occur during this "most wonderful time of the year," I've decided to re-visit some of […]
Deals & Couponing
Oh yes, it's January. A fresh start. A month filled with New Year's Resolutions and all those old familiar sentiments and goals. The kids are excited to start back with some new routines, and for me personally, it's a month […]
My favorite sale of the year on inspirational, home and dishes is when Dayspring combines their Black Friday and Cyber Monday deals all in one to give us 30% off our entire order (yes, that includes the clearanced items.) TAKE 30% […]
It's finally here again!!! Starbucks BOGO FREE WEEK!! Every year, I update this Starbucks post with the new dates because it's one of my favorite indulgent treats of the year and I look forward to this week. What a treat […]