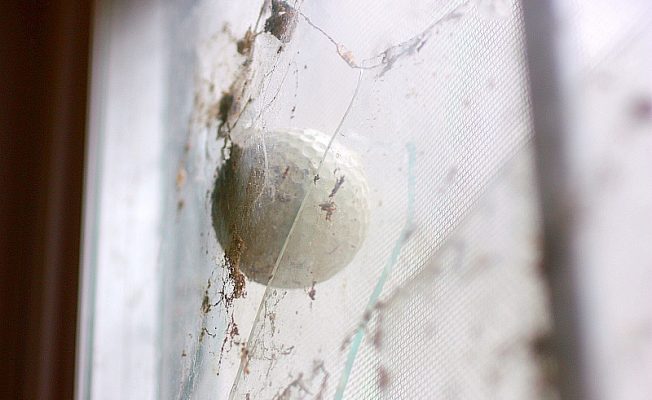 With my cozy blanket pulled all around me, I snuggle down into my thrifted sofa and spend time soaking in my surroundings.
Reminders of real-life living touch every corner of our home.
Mismatched socks in a pile, leftover cold coffee waiting to be reheated for the third time, pen marks from my special needs nephew who christened the wall, our fireplace mantel adorned with cuts of fir from our woods, my second-hand piano waiting to be painted something bold and lastly, my eyes settle in on our broken double-paned window.
Tucked away in a back corner of our sitting room, that cracked window still holds a golf ball from years past.
I haven't thought about that day in years, but I remember it well.
A typical afternoon, our three boys hooted and hollered in the side yard. As I peeked out the window, I saw them all swinging their golf clubs.
"Boys," I yelled out the back door, "aim your clubs in the opposite direction or someone's going to break a window."
Two of the three yelled back in affirmation, while the eldest responded with all the gumption his ten-year-old wisdom could muster, "Mom, there's no way I will hit the window. Absolutely no way! I know what I'm doing."
We went back and forth about obedience and choices, but he was sincerely convinced, there was no pending problem.
As I reached the opposite side of the house, I heard it!
To continue reading this Sunday moment, click over to the (in)courage blog (home for the heart of women) where I originally shared it.