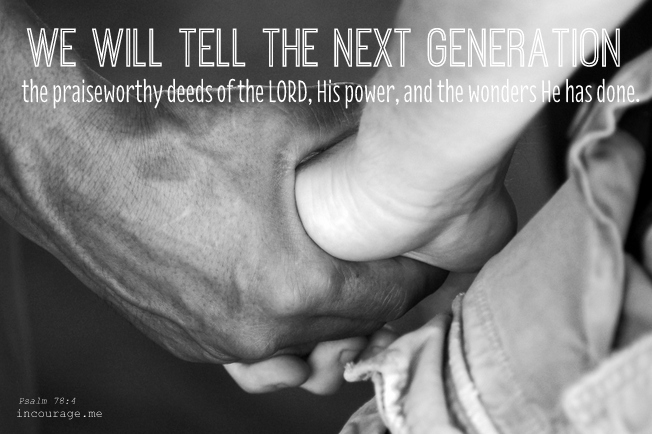 "Honey, with summer break beginning, I've signed you up as a weekly volunteer at the nursing home."
I'll never forget that simple declaration uttered by my mom. Life, as this freshman in high school knew it, was over.
Dread, discomfort, and nerves set in.
This was not how I envisioned my free time, yet my mom knew her daughter. She understood what made me tick and rightly gauged the pull that a footloose and fancy-free summer with peers might have on my slowly eroding selfish spirit.
My mom was (and is) a studier of my spirit; a wonderful lesson I've gleaned from her and applied with my own children. By stripping away my comfort zone and cracking open the door to a God sized appointment, she knew my eyes and heart would soften to sensitivities around me of which I never knew.
It took two weeks for me to get past the attitude. Two weeks of complaining, two weeks of sheer discomfort in my surroundings and two weeks attempting to change my mom's mind, but then it happened: a whole new world opened for me. 
Psalm 78:1-4 declares,
"My people, hear my teaching; listen to the words of my mouth. I will open my mouth with a parable; I will utter hidden things, things from of old—things we have heard and known, things our ancestors have told us. We will not hide them from their descendants; we will tell the next generation the praiseworthy deeds of the LORD, His power, and the wonders He has done.
That self absorbed high-schooler crossed generational lines and experienced fully what Psalm 78 decreed. I sat at the feet of wisdom and soaked in stories that breathed of lives well spent, but also heard the desperate cries by those whose paths held soul-wrenching regret.
It's as if the Holy Spirit used that scripture to whisper, "Listen up, young thing. Open your heart to what I have in store for you this summer. Tear off the blinders and learn from the past generations. Heed their words, share their stories and remember."
I remember all right. I remember the smells and sounds of the building; those senses never quite leave you. But more importantly, I remember the transforming power of their life stories. Stories that opened a door through which He boldly stepped and carved a new path.
Stories of chivalry, war-torn loves, stories of sacrifice through service, stories of loneliness and loss – burying both child and spouse; all summer long I soaked up sentiments shared by generations who had gone before. Wisdom weathered through decades of life and death.
That summer marked me. A 15-year-old old soul, never to be the same again.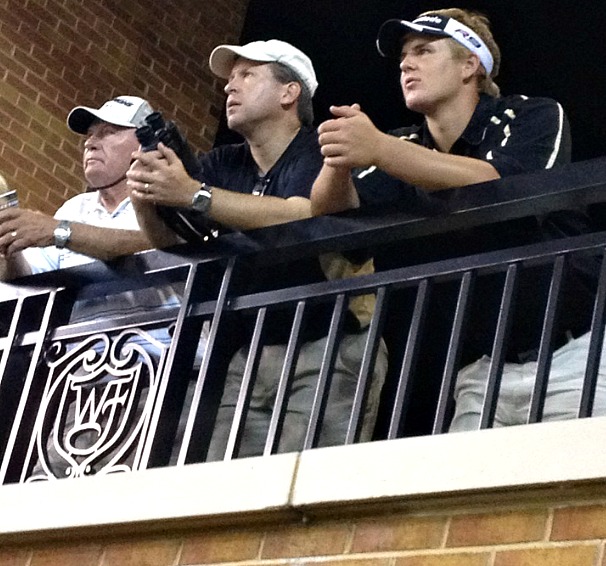 That deeply entrenched experience carried into my own mothering. I yearn for our children to have a multi-generational love of those around them. With schools, churches, and sometimes even neighborhoods focused on age segregation, I must be purposeful in bridging the generational gap, and as a former high school youth pastor, I know how many students graduate without any meaningful relationships with the older generations.
For the most part, society doesn't think multi-generationally and that rub affects the church as well. Honestly, sometimes it's hard just to manage the day to day with our own children, let alone think down the road to our children's children or look back to previous generations, but when we forget, we miss the decrees of Psalm 78, the generational legacy waiting to be shared.
For years, I took my blessings to the nursing home. We made crafts with the residents and sang our Awana songs, but mainly, we just listened. We wiped mouths and cleaned up spilled drinks. My children understood it was okay if someone fell asleep in the middle of the conversation and they learned to just hold Miss Daisy's hands real tight if they started shaking uncontrollably because she loved the feel of their soft skin on hers. Unlike me, there was no awkward, uncomfortable stage around their elders because that's what they knew.
Those years were precious; their love unconditional and sensitivities that can't be taught were caught.
I first posted this at (in)courage. Click on over to read the rest of the post.