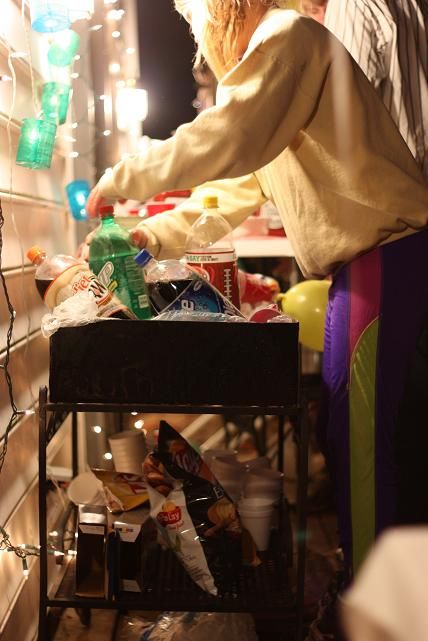 Teen Age Birthday Party Ideas on a Budget
With five children, we have definitely hosted our share of parties – birthday parties, going away parties, graduation parties,bridal "parties," Just Because parties, and probably every category not listed.
There's nothing better than gathering friends and families in celebration and just sharing life together. I love opening our home, making people feel welcome, and hanging out.
With that desire of hospitality comes the food aspect, and the nervousness we all get when thinking of having to feed those at the party. I've written numerous times about making food for a large group, but one aspect that is a constant burr in my plan is that of "THE CAKE."
Let's admit it, for children's parties, it's all about the creativity of the cake. Moms are heralded from counties near and far when they have one of "THOSE CAKES."
Historically, I focus my party planning time on making sure every one has a great time, so unfortunately, the day of the party comes and my dreams of a creative cake goes out the window. I admit that there have been quite a few occasions where the day of the party arrives, and I have yet to think about the cake.
Every year I determine that the next birthday will be the celebration in which I make the most amazing homemade cake with such elaborate frosting techniques that every one finally says, "Wow, she has arrived."
But alas, that year has yet to come. It's not the homemade cake I have the problem with, I am just fine with the baking part, it's the hours of frosting that gets me every time.
But guess what? Our children have survived. I don't think they'll be lamenting in a counselor's chairs years from now about the fact mom messed up the cake, and our parties are continually noted as some of the most fun around. (Let's be honest, the cake is really all about impressing the parents anyhow.)
Yet,  hear me loud and clear, some of our love languages are all about giving the gift of something specially baked, and if that's you, embrace the fun and elaborate cake, but if it brings you stress, please remember the fact that it's about gathering together and enjoying each other. That's where the take away of your celebrations should be placed.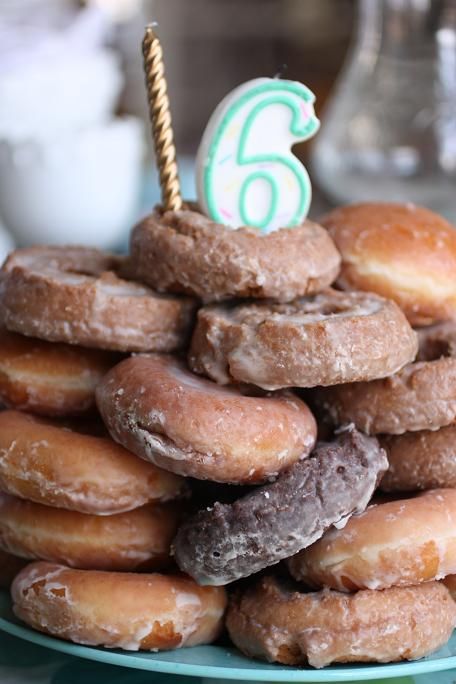 Good "enough" Donut Birthday Cake
We threw a huge shin ding for our eldest son's 16th birthday party. It was at the end of our year long unemployment, and spending was basically put on hold. I picked up some marked down Krispy Kreme donuts and threw together this 5 second Good " enough" Cake. Literally, as guests were arriving, I layered them on the cake. The beauty of that moment was when all the teens stormed in, they gathered around the cake exclaiming how much they loved it.
Granted, now that I am the master connoisseur of all things tablescape and glassware, I would definitely have strategically placed these on my pretty thrifted cake stands, cake plates etc, but I was a sheer novice back then. 😉
Look how beautiful you can make something as simple as store bought donuts.
The Knot and The Nest.
This is definitely a GOOD THING, and it's certainly Good Enough!
Have you ever served a Good "Enough" Cake? I'd love to hear about it.
Join me this month as I share fun inspiration through my 31 days of Good "enough" Things.
Or over at 10 Minute Dinners where we are starting at the very beginning.
I can't wait to see what kind of Tasty Tuesday inspiration you are mixing up.