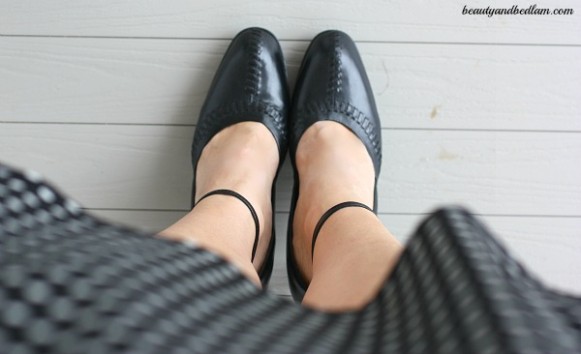 Last week, I shared some pictures and a video about the "new to me" spring outfits I purchased at a yard sale and thrift stores. I sat outside on my porch, nervously hit the "record" button and welcomed my readers in on some fun, albeit superficial "girly" thoughts regarding my most recent Frugal Fashionista finds. I included a few tips on how I dug through the "trash" to find my treasures and just chatted away.
Certain topics breathe life into people. You can tell it in their pitch and tone of voice, even the way their hands start moving.
I light up with a meaningful discussion about worship or Kingdom purpose ministries, but approach me with a good yard sale story or share that unique trash to treasure find that you rescued from the curb, and I'm yours for hours. I've even been known to do my infamous happy thrifting dance to celebrate stories of the Lord's provisions through His most unexpected ways.
So when I fished into my comment box on the afore mentioned Frugal Fashionista post and read something to the effect of, "You are the most self-confident person…that I've ever met," (even though we hadn't), my heart cringed and I went back to view the video again.
I mean, I was just talking about my $1 yard sale dress. Yes, maybe I got a little excited, but did it come across wrong? I knew I should have edited it.
In college, an assignment pertaining to life goals tasked us with creating our own epitaph. I can guarantee that self-confidence is not something I included with how I wanted my legacy to be remembered.
How can such a small sentence in a fashion post me send me spiraling into an imaginary conversation with this reader I've never met? It had been one of those weeks.
"Oh sweet blogging friend, who thinks I am self-confident, come sit and have lemonade with me on this porch. I need to get this off my chest. I am struggling, a lot.
For this Sunday Moment, I've shared the rest of this post over at (in)courage